Time to get your Genius On!!!!
As we start the month, we are still in the energy of the super charged dynamic New Moon in Aquarius + Uranus stationing direct! The momentum of this energy will continue to accelerate life!!!!  So, buckle up! Once we hit March, there will be incredible energy shifts! Take advantage of this month and get as much done as possible….as it is basically smooth sailing!
Additional areas that are ruled by Aquarius and getting emphasis now are:
Friends, the collective welfare, our global community!

Innovative ideas, independent thinking, creative genius!

Technology, internet and social media!
Astrology, metaphysics, crystals ( my favorite…since I am an Aquarian!)
So, lets all turn on and BE the compassionate humanitarian genius this month! The bottom line is that we really are a global family! The sooner everyone wakes up to this fact, the sooner we can unite as one people, sharing our planet, where every race, color, and economic standard thrives!
We have just a few Astro Alignments to take note of in February…
Feb 1-3  Comet C/2022 E3 (ZTF)
This comet is in our skies and hasn't visited Earth in 50,000 years! A Big WOWOWO! Here is a link to read more about this rare visitor and when the best viewing will be! Spiritually, comets are messengers that bring information! Take note of what occurs during these few days…see how any messages relate to your life going forward!!! Here is a link with more info if you have an interest! It will be amazing!
https://www.bing.com/search?q=comet+c%252F2022+e3&form=MSNSB1&refig=4e540bc448f64cb2939a035c99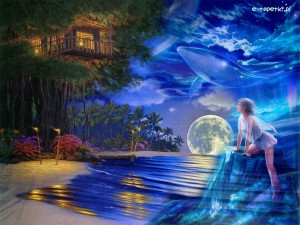 Feb 5….The Full Moon in Leo/Aquarius @ 16* at 10:29 AM

The Key alignment of this Full Moon is that Uranus squares both the Sun and the Moon! This is a very unpredictable  aspect that can create instability and unexpected events!  Uranus @ 15* Taurus is at the halfway point in a sign and  known as a critical degree and turning point!! (FYI Uranus began his journey thru Taurus in May of 2018 and will remain until April 2026)
Full Moons always bring feelings to the surface….and under this energy, strong egos may express stubbornness!
Best Practice….pause….consider new approaches and opinions! Collaboration is way better and is the Aquarian Way!!! 
It will be a very Social FM, so you will probably be out and about with friends…word to the wise….this strong Uranian energy can quickly turn into melodrama, particularly with the Moon in Leo!!!  Aquarius asks us to look beyond…..to think outside the box….to consider new options! Remember, best to create win wins…especially with your friends!
Just know that during the time of Aquarius (Jan 20th to Feb 18th) we we feel more social, inventive, creative and curious! Our circle of friends may expand to include new and intriguing people with whom we share a common bond! Have fun and use this energy to expand and grow!   Your FM Ceremony will be posted shortly!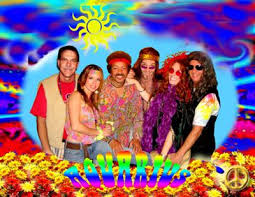 Feb 11- March 3…..Mercury Shifts into the sign of Aquarius!!! Yippee!
Mercury loves being in this sign as he is free to think outside the box and come up with amazing solutions to perplexing problems! Information flows and radical ideas take shape!! This placement enhances all things social and increases the desire to share whatever is going on with friends!! Synchronicity  and coincidences tend to occur more often while Mercury is in Aquarius, so pay attention as these may turn out to be quite important as time goes by!!!
Feb 14th….Happy Love Day! The Cosmos has a beautiful adventurous day planned for us all!! Be sure to share love, pay love forward, and remember to tell someone you love them today!!!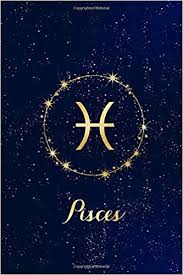 2/18 – 3/20….The Sun moves into Pisces
Pisces is the 12th sign in the zodiac, and is associated with the mystical,magical, Spiritual nature of the Universe! Pisces emphasizes surrender, forgiveness, devotion, tolerance and inspirations.
Being the last sign of the zodiac, Pisces marks the end of the solar year. During these 30 days Best Practice is to reflect on the  past year, complete what you need to finish up, and release what you no longer need! March is going to be extraordinary.… so take the time now to  help you prepare for the New Solar Year starting on March 20th with the Spring Equinox and all the new planetary energy shifts!!

2/19….New Moon in Pisces! 
New Moons occur when the Sun and Moon align in the same sign, and mark a New Beginning! It is the Celestial equivalent  of hitting the reset button, allowing us begin again! This New Moon presents a powerful opportunity to transform our thinking and renew our visionary powers! This is an opportunity to become Aware, or Conscience of HOW we are using our minds! We get to SEE and LET GO of our old ways of thinking! Time for new, creative methods, and ideas!
The aspects during this New Moon encourage us to STEP OUT of problems, and look at solving them from an expanded, inventive, outside of the box way. Here a few quotes from one of the most famous Pisces…… "Any intelligent fool can make things bigger and more complex… It takes a touch of genius — and a lot of courage to move in the opposite direction." – Albert Einstein
And of course, my favorite….."Imagination is more important than knowledge." – Albert Einstein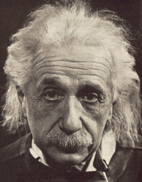 This New Moon offers the perfect Cosmic alignment to awaken your intuitive genius….Tap into the energy of Einstein….you might surprise yourself!!!
I will be sending out your New Moon Ceremony soon…
February is the Love Month…..
 Love Big, Love Yourself,
Practice Random Acts of Love
Show compassion where ever you are
and allow your Creative Genius to SHINE!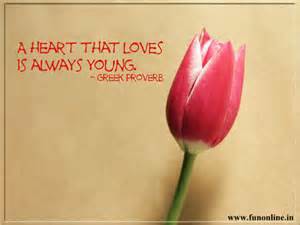 Stay
Inspired….Connected…..Empowered
Peace and Blessings
Shelley