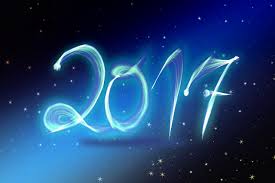 Happy 2017….The Year of Magic!
This year begins a New Cycle for us all!!! It is a 1 year (2017 = 2+1+7= 10 =1)                 The year of the Magician and New Beginnings!
The Magician represents the Law of Manifestation! By using your many talents you ARE a Transformer and a Materializer!
The Magician uses his Inner Vision…to SEE what is possible and what is in his heart! He FEELS what it is like to be In that Vision…amazing! He absolutely KNOWS and Believes and trusts it is POSSIBLE, and he takes Doable actions to accomplish it!
This is your Magician's Mantra…..See it, Feel it, Believe it, and Do it!
Then, like Magic….all elements needed to accomplish your Vision conspire, and  Boom….there it is…. Done!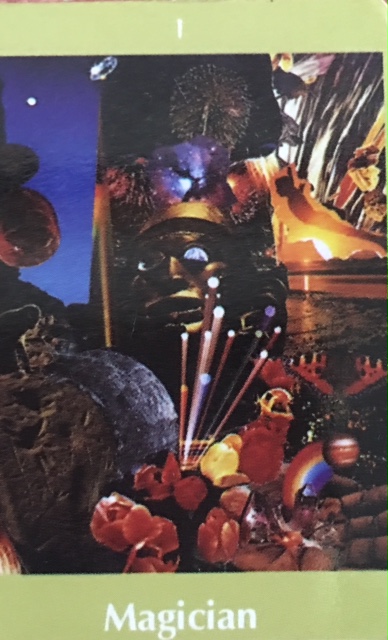 Best Practice in the 1 year is to do your Magician's Ritual Daily with your mediation and quiet time!
Live In Possibility and Magic….Daily!
Watch what you are thinking …no matter what it is… it will Manifest! So, lets  keep our mental thoughts positive!
Remember, we create our own reality….not our president or congress!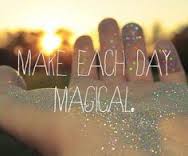 Here are the Astro details as we begin 2017…
We started  2017 in  a mystical aspect call Neptune conjunct Mars, along with Mercury RX!  From a cosmic view, we are being guided to take the time to Go In for our Guidance! Even after Mercury stations direct on the 8th, the Mars Neptune mystical aspect will hold for the entire year! This energy is perfect to use our Magician Skills….Be Inner Guided for your Outer Action!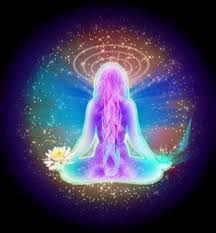 January 8th Mercury Stations Direct@ 1:43 AM PT……. Hallelujah!!
This  has been a powerful Retrograde! As he stations direct, some important info that was withheld during the last 3 weeks, will come to light and could impact events significantly going forward! During this retrograde period, you may have uncovered some important new information, or maybe realized things that are now ready to be incorporated into your 2017 game plan! The green light is on!                  ( ps…give it just a few more days to settle down before you go into major action or major purchases!)
January 12 Full Moon in Cancer/Capricorn 3:37 AM ….Cardinal Grand Cross!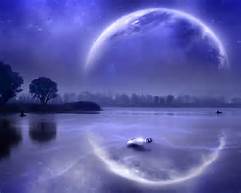 Full Moons occur when the Sun and Moon are in opposite signs. A full moon brings to light that which has been hidden, or needs to be illuminated in order to bring balance and harmony. If you are open and receptive, it can be a time of unification, discovery , reward and fulfillment. And, as a note, Full Moons always bring emotions to the surface…for everyone!
This is the First Full Moon in the New Year, and it is going to be quite potent! It involves 5 planets and creates a cardinal grand cross!  The planets in opposition are quite powerful, because they all want to win and be right.! This FM will be a time of RELEASE, NEGOTIATION, and INTEGRATION! It involves the area  of your work/career vs. home/family, and your relationships vs. personal independence! This energy  is sure to usher in a new wave of change sending us in new directions! It is our opportunity to release….really let go of the old ways and anything left over from 2016, and have the courage to step into a new direction!
And, with Jupiter and Uranus involved….expect the unexpected!
Emotions will be high….Best practice……
Breathe, pause, be patient before you take action or lash out at someone.
We are all feeling it!
Your spiritual practice and guidance is the IT factor so be sure to make it a priority!!!
( More details and your ceremony posted on the Full Moon Page!)

January 19th Sun moves into Aquarius!
Aquarius is ruled by the unpredictable planet Uranus….the Rouge of the Solar System! It is called this because its unpredictable behavior fits perfect with this sign as it asks us to Think outside the Box and to view life from a new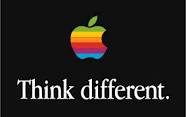 perspective,considering things we hadn't before. This solar influence also expands our hearts and minds, asking us to embrace humanitarian concerns and the global issues facing us in these times.  While the sun is in Aquarius (thru Feb18) we may feel more social, creative, inventive and curious! Our circle of friends may expand including new and intriguing peeps, with which you share common concerns or interests! To activate the highest energy of this sign, look at ways to  build bridges rather than burn them!  We need inclusion and unity now more than ever!
Best Practice….Get your Humanitarian On!!!!! Think Globally….Act Locally!!!
 January 27th New Moon in Innovative Aquarius @ 4:08 PM
The only planets involved with this New Moon in Aquarius is the Sun/Moon conjunction…..meaning no other energies will be influencing this NM! This is quite rare….and actually, this Aquarian energy will be quite pure! So BRING IT to your revolutionary New Ideas, your groups, and the world platform! I feel that this is really the beginning of the New Year….Mars gets us into action, and actually, we have the Chinese New Year…the Year of the Rooster  on the 28th!  And, we are hosting a Live New Moon, Crystal Sound Bath Meditation and Ceremony at the AURA SHOP on Jan 27th from 7 to 9. This is an awesome way to set your intentions with like minded souls! Have your energy field bathed and cleared with the alchemical sounds of Shanna and the singing bowls!!! The beautiful Crystal Energy in the Room of Illumination super charges and energizes you. It is quite an experience! If you are in town please join us!
Details on the New Moon page….
Call to reserve your spot at the AURA SHOP…310.584.9998
January 27th…..Mars into Aries! Energy shift! Yippee!!

Mars begins a new 2 year cycle, out with the old…in with the new!  This is wonderful news, as we have all been pushing thru the difficult Mars in Pisces aspect. Now it is time to wake up and get things done!!! Mars remains in Aries until 3/9. What you will notice is you are feeling more energetic, confident, and courageous….. ready initiate new projects and get the ball rolling for 2017.This is a very dynamic energy and if used with some forethought and mindfulness you can accomplish a lot in a short period of time! And, it activates your New Moon intentions with Go Power!
Best Practice….Plan accordingly and Just do It!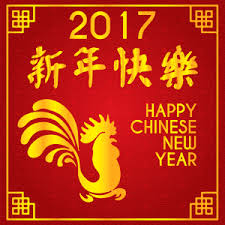 January  28th Chinese New Year….The Year of the Fire Rooster!
In many ways, this will feel like the beginning of the New Year for us! We are thinking clearly, we have energy, and we are on a 2017  Magic Mission! The Rooster qualities will keep us on our plans and goals. They are up early, announcing the day! The love schedules and love to stay on them, as well as keeping  their space neat and tidy with everything in its place!
The Year of the Rooster will be a powerful one, with no middle of the road when it comes to moving forward. This year, impressions count. You'll want to look your best and be clear on your intentions concerning love, money, and business. Stick to practical and well-proven paths to ensure success, rather than risky ventures.
Remember: In a Rooster Year, all of the Chinese animals can reap great rewards by tapping into Rooster traits. Loyalty, commitment, hard work, family values, and top-notch appearances are just some of the characteristics that will be rewarded this year.
 There will be many exciting twists and turns in 2017!  This is a time in history that is unprecedented! We are all here to be leaders and light-workers, creating Magic despite appearances of chaos!   And, we really must be ready to stand together with our tribes to initiate the changes we desire! United we Stand….Divided we Fall!!!!

Let's Make it a year of amazing magic and a change for Good!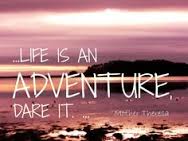 Stay
Inspired…Connected….Empower!
Peace and Blessings