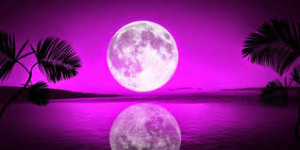 Full Moon in Gemini/Sagittarius
December 13th

  4:05 PM PST
Full Moons always bring things and situations that were previously unknown into the light. It is a time when we are trying to gain balance! Emotions can run high as we seek to know the truth of situations!  What is being illuminated is reflected in the signs of the Sun and Moon. We are being asked to integrate these two energies! With this lunation, we are called upon to to utilize both our rational mind (Gemini) and our intuitive wisdom (Sagittarius) to resolve current issues!
This is also a trigger to the beautiful Jupiter Sextile Saturn aspect discussed in the December Overview! (Please review) This is a real blessing, so be ready to take advantage of the Good!
So lets take a look at how to work with this Full Moon energy!
Best practice is to look at how you can merge these two energies….information (Gemini) into wisdom (Sagittarius)
Sagittarius /Gemini polarity brings opportunity to expand our mind and look at a bigger picture!
This FM helps us see where faith has been lost, and helps us renew our Beliefs!
Intuitively, we seek to gain greater balance  by utilizing our innate wisdom!  (Love this!)
Communications of all kinds are significant at this time, so pay attention! A powerful insight or ahha  can change a belief in a flash!
Intuition and imagination will be extra active so pay attention to messages and visions.
We  may see where we are holding back…..time to let that go!!!!
This is the last full moon of the year, and an opportunity to RELEASE all the useless information we have collected this year, and  hone in on the WISDOM we acquired thru trial and error!
2017 is a 1 Year….the Year of the Magician! Let's go in with a clean slate and create some Magic!!!!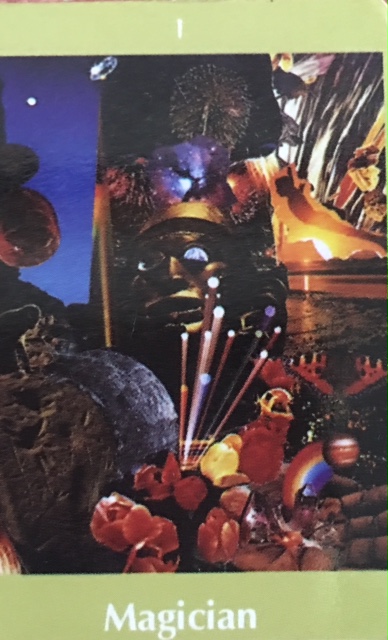 Take a few minutes to prepare for your  Full Moon release ceremony by  making a list of all you want to let go of.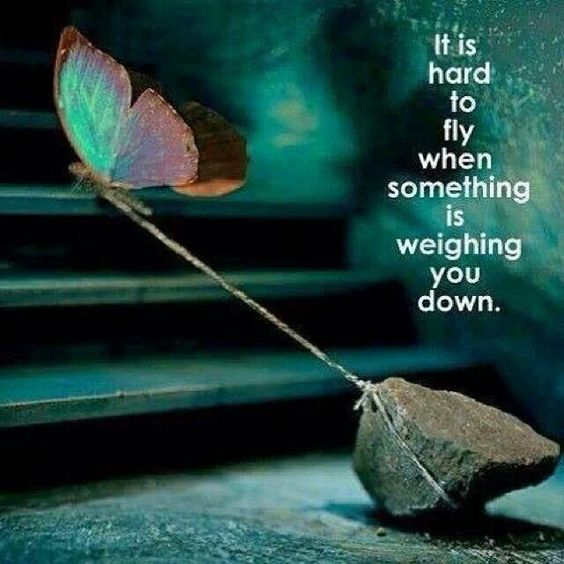 Write it all down! We don't want to bring any old baggage, information, or beliefs  into 2017.
Here is a beautiful grid to work with this FM. Since the axis is Gemini(information) Sagittarius ( Wisdom/Beliefs),
I did it a bit differently, using just the special crystals that work to integrate these 2 energy's.  These gorgeous crystals are from the AURA SHOP on Main St.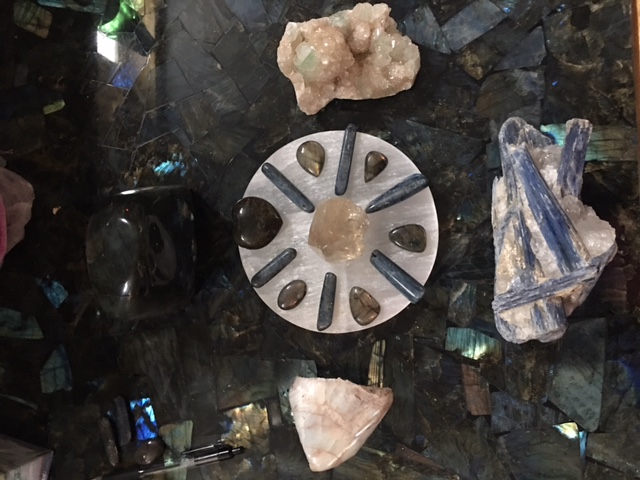 Labradorite is the Spiritual Mentor Crystal (for Sag energy) and Kyanite ( for Gemini) helps to bring the truth to you through logical thought and intuition! Apophylite at the top links Spiritual and Physical, and, of course Moon Stone at the bottom, enhances intuition and adjusts your biorhythms during the Full Moon! ( Always have your Moon stone for any moon ceremony!)
Kyanite is the Blue Stone and Labradorite is the  multi faceted olive gold stone! Actually…the grid is created on a Labradorite slab! Awesome and from the AURA SHOP!~  Print and use this or create your own!
Take your list of Releases and your crystals to your special place OUTSIDE, if possible, and vibe with the Moonlight!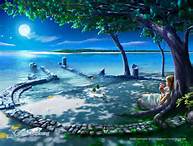 Spend a few minutes in Silence, under the beautiful rays of Moonlight.
Then read your release list ….OUT LOUD….to the Moonlight.
When complete….light it up and watch it burn….all of it!
Jot down any insights or ideas that come to you that are NEW.
When complete…Give great thanks for all you DO have….and relax…..
Time to get ready for a brand New Year and YOU!!!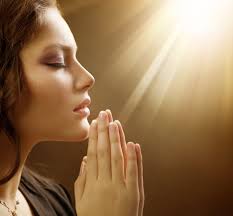 Note …Mercury goes retrograde Dec 18th – Jan. 8th. If you are traveling over this holiday  make sure you check and recheck your plans. There may be delays and chaos with this aspect.  Best Practice, Stay Grounded, Centered, Flexible, and plan extra time! Really get all your shopping and shipping done this week. You want your cards and gifts to arrive in time and at the correct address!!! You will want to slow down by the 19th….(Mars into Pisces) so really, trust me, get it all done, or as much as you can….this week!!!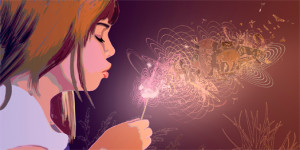 During  this Holiday Season…Remember the Real Reason we Celebrate…it is about Giving the Gift of  Love, Gratitude  and Appreciation from your Heart to the Heart of your Family and Friends! Since it is a retrograde Holiday, reconnect with friends and family, and reconsider your 2017 directions. There is exciting Cosmic energy guiding us at end of this month and year!
Get ready to start fresh and expand your beliefs and views and expect the unexpected!!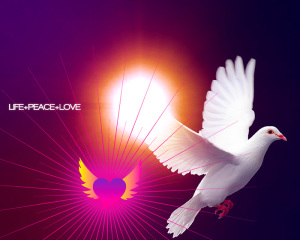 THANK YOU all for being my readers, clients, friends, and allowing me the opportunity to share my love of Astrology and our Cosmic Connection!
Stay
Inspired…..Connected …..Empowered!
Peace and Blessings
Inspired….Connected….Empowered
Peace and Blessings
Shelley