12/7/22 @  16* Gemini/Sagittarius
8:08 PM PST
 Full Moons occur when the Sun and Moon are on opposite sides of the Earth and in opposite signs of the Zodiac! The truth around something of great importance is usually revealed! It is a time when we are seeking balance! Emotions run high as we try to know the truth of situations! At this last  Full Moon  of 2022, we are being asked to integrate the energies of our rational mind (Gemini) and our intuitive wisdom (Sagittarius) to resolve current issues! The year has been a long and winding road with many twists and turns, stops and starts, and, in general, challenges and changes that keep on keeping on! So, as we approach the end of the year, this FM invites us to Howl it Out…..so to speak! Take the time to review the year….. the good, the bad, and the ugly …. what worked, and what needs to go,releasing all our disappointments, and celebrating our accomplishments is paramount as we set sail for 2023.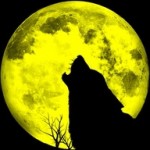 And, of course, the Universe is adding another layer of intensity with Mars RX in Gemini conjunct or kissing the Moon, opposite the Sun!  Both the Moon and Mars have a lot to do with WHO or WHAT we identify with!  This aspect invites us to identify with the Master Plan for our life rather than holding on to outgrown versions from the past. New agendas are being presented to upgrade our sense of self…so, be open to receiving your personal NEW Master Plan!

The intention of this last FM is to RELEASE what is not working so we can start 2023 clean, clear, and ready to create the New YOU. Out with the Old, In with the New!!! Beware, the involvement of Mars will bring up anger around issues you have suppressed! And as the energy is in Gemini, watch that you don't attack  with words or miscommunicate facts!
So lets take a look at how to work with this Full Moon energy!
Best practice is to look at how you can merge these two energies….information (Gemini) into wisdom (Sagittarius)
Sagittarius /Gemini polarity brings opportunities to expand our minds and look at the bigger picture!
This FM helps us to see where faith has been lost, and how to renew our Beliefs!
Intuitively, we seek to gain greater balance by utilizing our innate wisdom!
Communications of all kinds are significant at this time, so pay attention! A powerful insight or ahha can change a belief in a flash!
Intuition and imagination will be extra active so pay attention to messages and visions.
The opportunity is to SEE WHERE we are holding back…..and then let that go!!!!
This is a perfect opportunity to RELEASE all the useless information we have collected this year, and hone in on the WISDOM  acquired thru trial and error!
Gratitude and BEING Thankful for what we do have is the backdrop to our Holiday season. As always, emotions run high during Full Moons, so practice Grace and Kindness. And Please, do what you can to support all those less fortunate, pay it forward in some way as we enter the Holiday Season…and practice BEING NICE to family and strangers. Simple acts of kindness go such a long way…particularly when energy is so intense!!
Full Moon Ceremony
         Take a few minutes to prepare for your  Full Moon  Ceremony by  making a list of all you want to release.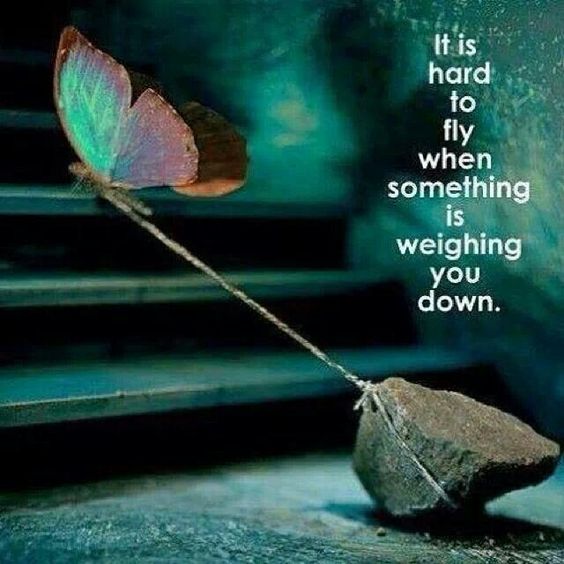 Write it all down! We don't want to bring any old baggage, information, or beliefs into 2023!

The best Crystals to work with this FM for  the axis of Gemini(information) Sagittarius ( Wisdom/Beliefs) is Labradorite,the Spiritual Mentor Crystal (for Sag energy) and Kyanite ( for Gemini). These assist you in bringing truth through logical thought and intuition! Apophylite ( under the Peace sign) links the Spiritual and Physical, and, of course Moon Stone enhances intuition and adjusts your biorhythms during the Full Moon! Always have your Moonstone for any moon ceremony(center)!
Kyanite is the Blue Stone on the left and Labradorite is the  multi faceted olive gold stone on the right. Of course, I have added several others to enhance the energy of Love, Connection, grounding and New Beginnings!
Take your list of Releases and your crystals to your special place OUTSIDE, if possible, and vibe with the Moonlight! Remember, Full Moons are not time sensitive, so go out when it works best for you…before or after!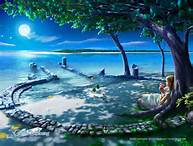 Spend a few minutes in Silence, under her beautiful rays.
Then read your release list ….OUT LOUD….to Lady Moonlight.
When complete….light it up and watch it burn….all of it!
Jot down any insights or ideas that come to you that are NEW!!!!
When complete…Give great thanks for all you DO have!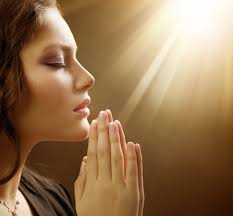 "When we pause to listen we expand into wisdom. As we strengthen our relationship to this gentle yet directed voice inside, it becomes brighter and clearer. The presence of your intuition is centered, honest, loving, calm, supportive, and guided. Life feels more synchronized and happy when you awaken to your inner guide. It's opposite is fear, which feels stuck, confused, anxious, overly controlling, disconnected, or heavy. We may be carrying fear from our childhood or even lifetimes ago. Yet in a moment we can choose to ask for guidance. Experiment with this deeper listening and validate what you see, feel, and hear, even if it doesn't appear logical at first. Engage with your inner compass daily, and let it ripple into every aspect of your life" The Moon Card Deck
 During this Holiday Season…..Remember the Real Reason we Celebrate…it is about Giving the Gift of  Love, Gratitude  and Appreciation from your Heart to the Heart of your Family, Friends, and our Beautiful Planet!
THANK YOU all for being my readers, clients, friends, and allowing me the opportunity
to share my love of Astrology and our Cosmic Connection!
Stay
Inspired…..Connected …..Empowered!
Peace and Blessings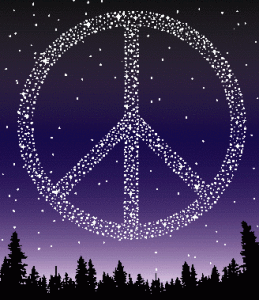 Look forward to seeing the NEW YOU in Twenty Three!
Love and Light