December is the completion of  an extraordinary year where the Cosmic Currents have continued  urging us towards "Something greater than what we've imagined !!!
The  final Saturn-Uranus square took place during the kick-butt Eclipses on 10/25 and 11/8  bringing us to a Cosmic Crossroads between the known past and the unknown future! This square has had a profound impact, initiating energetic reconfiguration at deep levels, designed to assist us in seeing things from new perspectives….individually and collectively! All year many have been reconsidering what's important, and have taken bold and courageous next steps, exploring what's outside the box of traditional thinking. And, those actions have been and will continue to be rewarded in unusual and powerful ways! Congrats to those of you who have taken the plunge into New Terrain!!
Now……in these final weeks of 2022, the Astro line-up will bring unexpected opportunity's, ideas and insights illuminating the way for what's next for each of us!! The Eclipses last month  were designed to dissolve karmic patterns, shinning a light on our true destinies. The key is to release old beliefs and have trust in that part of you that knows what it knows, and is ready to align with  your Souls intended plan! The Full Moon in Gemini/Sagittarius offers this opportunity! Stay open, fluid and receptive, as the old is passing away and the new is entering your field of activity!
Jupiter, planet of expansion and  blessings  continues to be an active player this month,encouraging growth, possibilities and miracles!! One of his jobs is to remind us of that there is always a higher and more expansive reality available than the one we currently live in! Tap into this energy as you complete 2022 and set sails for new horizons in 2023!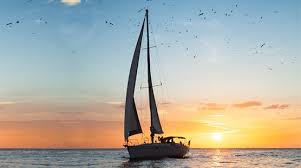 The Details and Dates to note!
12.3.22….. Neptune stations direct @ 22 Pisces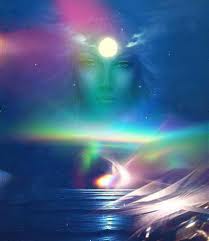 Mystical elusive Neptune stationed Retrograde on June 28, and during this last few month you may have rediscovered something valuable related to your Spiritual Path. Try to incorporate any and all insights and practices discovered into your daily life. Please note, this energy is subtle, and the days around the station (Dec.1-5) you may feel a bit spacey,or just lacking in motivation and energy!  Additionally, prolific visions with messages of spiritual significant may enter your dream time! Take note and write it down! Those with strong Pisces in their natal charts may notice this more intensely. Don't worry, it will pass. Best Practice…. engage in self-care, rest if you need it, and stay fully present and slow down in all your activities!
12/6….2/11/23….. Mercury into Capricorn

This is a long time for Mercury to be in one sign. The reason for which you may not want to hear…. because he's going Retrograde on December the 29th – 1/18.  More on this below, however, please note, Capricorn energy emphasizes practicality, perseverance, maturity and relying on experience to make your decisions. Getting focused is easier with Mercury in Capricorn, resulting in greater productivity. Also, it allows for viable perspectives and is perfect for New Year intention making and Goal Setting!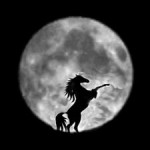 12/7….. Full Moon @ 8:09 PM Pacific in Gemini at 16*

This Sagittarius-Gemini Full Moon represents the "Axis of Knowledge" bringing meaningful realization and new insights that reveal things of great importance to you and the path you're on! These realizations will bring culminations as well as beginnings. You may instinctively  be drawn to re-envision your life in the context of the huge evolutionary leap we are all in…..personally and collectively!
This FM will bring emphasis to your thoughts, attitudes, communications, and events taking place in foreign countries, and how you assimilate information!
Key Aspect …Mars Retrograde is involved  as it conjuncts the Moon and opposes the Sun. Both the Moon and Mars have much to do with who or what we identify with and this meet up will be placing greater focus on this very thing! This FM invites us to identify with the "Master Plan" for our current life rather than out grown versions from the past! New agendas are being presented to upgrade your sense of self, and your new direction in 2023!!!!   Details for your FM ceremony will be posted soon.
12/20……. Jupiter back into Aries – 5.16.23
Jupiter reenters Aries and will bring excitement, ushering bold pioneering ideas and the courage to move you into the New Year with confidence, energy, and fortitude. He lines up in a Cardinal Square (representing action) at the Capricorn Solstice….. both at 0* of Aries and Capricorn, giving just the right amount of tension to make dreams a reality in 2023! Once he starts his forward movement, he will pick up speed, so things will begin to happen quickly after the New Moon on Jan 21! Have patience, work thru differences of opinions, and create solid win win strategies moving forward!! I like to call Jupiter in Aries the Action Jackson Dynamo, so hold on to your hat…things will heat up fast at the end of January!
12/21…..The Winter Solstice @ 0 Capricorn!
As the Sun Moves into Capricorn we enter the 4th quarter of the Cosmic Calendar and the Solstice Time!  This is the time to plant seeds of your new ideas and directions, allowing them to germinate for the next 3 months until the Spring Equinox arrives on March 20th. And, this year, we have Jupiter in Aries stimulating the set point of your dreams and intentions. Even though this is shortest day of the year, and the longest night……. don't let the day pass without  spending time reviewing and completing the year….what worked, what needs to go, and what's ready to start! Be still and listen in!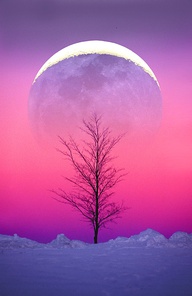 12/23……. New Moon in Capricorn
This New Moon in Capricorn is at 1 * occurring closely on the heals of  the Winter Solstice. And,with Jupiter in Aries, @ 1 degree,  the Cardinal square continues to stimulate change and action! It is the perfect time to set your intentions for 2023, and build a solid action plan of accomplishing your goals! Details for your NM ceremony will be posted soon!
12/29 -1/18th……… Mercury Rx in Capricorn!
This Rx is a bit untimely at the start of the New Year…but it will challenge us to double check all our plans, strategies, and schedules. Mercury in Capricorn is great at keeping us on focus, so don't fight it, plan for it! And, if you do have to book trips and new business….just be sure you are very clear and follow up to confirm! I know this sounds a little crazy, but  if you have any gifts to return from the holidays,do it before the 29th and save yourself aggravation!!!
 A few final thoughts…..
2023 will begin slow, as we have Mars in Gemini RX, Mercury in Capricorn RX, and Uranus in Taurus RX. Take the beginning of the year in January to re-adjust, realign, reconfirm, and re-strategize ALL your plans…….because after the Jan 21st New Moon, all planets will be direct and things will begin to accelerate…. Rapidly!!! And in March, there are 2 powerful energetic planetary shifts! Saturn moves into Pisces for the first time in 30 years… and Pluto moves into Aquarius for the first time in 248 years!!!! Wowowowow! More details on these shifts later, but you need to know….it really is a new beginning! Do all your clean up now and in January.…releasing etc…because when the shift happens it is going to be Fast and Fantastic!!!!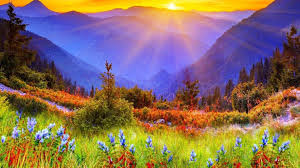 As we end another challenging year, take the time to celebrate your wins!
Keep hope in your heart for what's next. We will begin year 3 of a 20 year cycle of radical change.
Call up your courage, listen to your heart, and move forward in 2023 in a new way.
Think New…..Think Big…..and open your heart and mind to possibility!!!
Wishing you and yours a wonderful Holiday Season and the Best in 2023!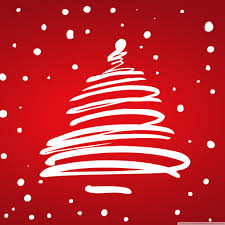 And, if you are looking for a gift that gives all year long…
Give the gift of Astrology to yourself…friends and family!
Gift Certificates available!