Happy Birthday Scorpio!
10/22-11/22

Two months to go before we end the year! Hard to believe! And, this intense November Scorpio energy + the Powerful Full Moon Lunar Eclipse  provides  just the right Cosmic Cocktail of courage, inner strength, and fortitude to make changes!!!!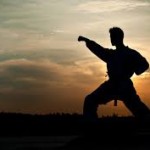 We start the month in fierce transformative energy…. smack dab in the middle of the 2 Eclipses with Mars Retrograde in Gemini, adding another layer of uncertainty!
This in an extremely difficult placement for Mars anytime, but when in Gemini, it feels like a Mercury Retrograde… with techno challenges, miscommunication and miss understandings, in addition to anger spewing up everywhere you look!  Venus in Scorpio is highlighting relationships and finances as well as Mercury in Scorpio with themes of power and abuse of power ever present. Thus sets the stage for what you are feeling!  A powerful, alchemical process is in effect bringing life-changing transformation! Best Practice now and for the next few weeks is about bringing forth your strengths, hidden resources, greater potential, and becoming your own Spiritual Warrior for GOOD!!
The feeling of  "Something's gotta give" is looming large in the background, as the last meet up of the Saturn/Uranus square…the theme of 2021 (Out with the old…in with the new) peaks during the 11/8 Eclipse!!!!
These first 2 weeks in November will be intense! You can run….but will not be able to hide from the energy now. 
Try not to resist…..Go with Change…whatever that looks like for you!
And, by November 15th….the energy shifts into expansive, light heart, Big Vision Sagittarius!
 So…..do the work….dig out the deeply buried issues and just let them GO!!

Even if you don't know whats next….be willing to be willing to be IN uncertainty!!!!!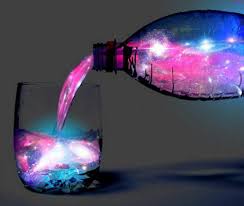 A few more details for you…

Scorpio is about Power….. or Abuse of it…..Truth…..or Cover Ups….Change and Transformation!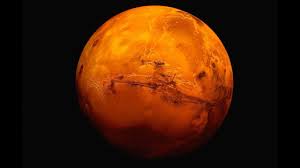 10/30 – 01/12/23….. Mars  Retrograde in Gemini

No two ways about it, Mars in this position will up the ante of emotions and anger! Sparks fly!!  Mars creates conflicts through WORDS  and Arguments rather than discussions and cooperation. The planet of anger and action in this sign is the investigator, dredging up secrets and hidden agendas….. some of which may be quite shocking! Whatever emerges is ready to be exposed! Personally, you may notice that it's easier to be decisive, as you instinctively know what you want. Best Practice: Avoid being impulsive, reactive, overbearing, impatient or manipulative (these are all the low vibes of Mars)  The high vibe of this placement can increase your motivation and determination to move through resistance and blocks. You can accomplish a great deal during this time. In general, it is always good to just Slow Down when Mars is this strong. Be prepare for secrets to be revealed, particularity in the arena of power, abuse, sexually and financially!  Be strong and don't allow anger and abuse  in your home or work. Have the courage to SAFELY address issues! Take action where needed!!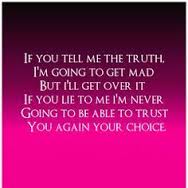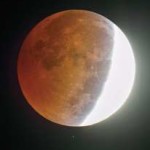 11/08/22…… Heads Up….. Big Day!!!! Highly Energetic!

Full Moon Lunar Eclipse in Taurus at 3:01 AM PST conjunct Uranus and the North Node…. with Saturn squaring both the Sun and Moon!!!

This Eclipse activates both Uranus…the Rebel Freedom Planet and the North Node….Destiny!
This FM total Eclipse will absolutely bring TRUTH to light and illuminate pathways to follow….. providing insights and possibilities for the New You! With Mars in Retrograde, you will be able to drum up the courage and strength to do the right thing for you, your family, and your work in the world!!! More details on the Full Moon page posting  shortly but these aspects involved will help you see your greater potential and allow you to RELEASE old beliefs, completing the Saturn/Uranus square!!!!
Remember," If you do what you've always done, you'll get what you've always gotten!"

One more note….this is election day in the US. Our political discourse is at an all time high!  Plan to vote early, and if you do vote in person on the 8th…. be present and aware at all times.This is a very volatile day…..anything can happen…so expect the unexpected!!!!
Keep your schedule light! It will be a crazy day. This is not to scare you….but to inform you!!!
Remember….Uranus and the Eclipses do for us what we can't or won't do for ourselves….shocking….but GOOD!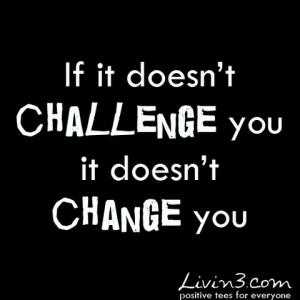 11.15  – 12/9….Venus enters Sagittarius
11.17 – 12/6…..Mercury enters Sagittarius
These two personal  planets are traveling close together bringing a noticeable lightening of energies!  It will  encourages us to explore new options, and assists us in believing in ourselves and dreams!  Focus on ways the universe Supports you!!!  Be grateful to be part of this dynamically changing time. Sagittarius energy  emphasize tolerance, understanding, open mindedness, higher learning, and free thinking….. shifting negative attitudes into positive thoughts….restoring faith and optimism!!! A big dose of what is needed at this time!
11-22-2022.. The Sun moves into the energy of Sagittarius, adding more good energy to inspire us to aim high, bringing back enthusiasm, adventure, and a bit of fun! I love the energy of this fiery,expansive sign! It will allow us all to integrate change and  be open to our big ideas, making plans to achieve them in 2023.
"Man cannot discover new oceans until he/she has the courage to lose sight of the shore!"
11.23 New Moon in Sagittarius @ 1* + Jupiter Stations Direct!!!!!
This is the icing on the cake of Faith, Optimism and New Beginnings!  A beautiful time to set our  Intentions with the Cosmic power lifting us to new heights! This New Moon aligns the Sun, Moon, Venus, Mercury plus Jupiter stations direct! Blessings will be showered on us as we peer into the dawn of our New World! One of the most important New Moons of the year…so be sure to do your NM ceremony and plant your seeds for 2023!!!!  Details will be posted shortly!
Remember, It will be a rough beginning of the month….but by Thanksgiving…..there will be much to be thankful for! Hold the line for Good, Change, Grace and Gratitude…..and practice random acts of kindness all month!
Be the Change you seek in the world!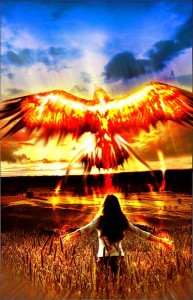 Stay
Inspired….Connected….Empowered
Peace and Blessings
Shelley