Happy Birthday Virgo!
 September key words….Simplify….Streamline…..Re- organize!

Virgo is about simplifying, becoming more efficient, downsizing, de-cluttering, and letting go!  Time to establish new routines and habits that support our overall well- being, while eliminating those that no longer serve us. Don't over complicate……keep it simple! Use your time this month to prepare for the last quarter of the year…because when October rolls around…..life is going to pick up steam!!!
Noteworthy for this month is the Virgo/Pisces dynamic spiritual energy. These 2 signs are the most Spiritual, and when used together….we can be guided by the Inner to take action in the Outer!
There is so much change going on on our planet…it is vitally important that we move forward based on our higher-selves guidance (Pisces) and execute the details simply, easily, streamlined and efficiently(Virgo)!
So Above, So Below, the dynamics of Cosmic energy!     .
Remember, Magic occurs in the details and Little Things done Daily!!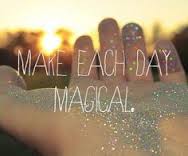 August 27….New Moon in Virgo at 1:17 AM PDT
The Virgo New Moon assists us in looking at  how we manage our time and energy, ie, the details and structure of daily life, our well being, health, ability to discriminate, being of service, and simply simplifying and getting your life back to basics!! This is the theme this month. Seriously eliminating and letting go of what you no longer identify with and what no longer serves you!
NM intention ceremony posted!
Venus in Virgo emphasizes and establishes better health habits. Doing what is easiest and simple has a strong appeal, as does mindfulness and simplicity. Spending time in nature is calming and restorative so try to find some time to enjoy just being outside! Also,creating more order in your home is a great way to tap into  the vibe of this placement as clutter and disorder can drive you nuts more that usual. Simplicity and not letting things become too complex helps to smooth conflicts. One thing to be aware of is being too critical of yourself or those closest to you.
9/9- 10/2 Mercury stations RX @ 8* Libra
This is going to be a doozy of a Mercury RX!  Many of you may already have encountered the reverse pull as Mercury is in the shadow now! All the usual RE-everything applies…so safeguard  yourself by reviewing and changing any details, plans, trips etc. as soon as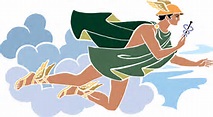 possible! Back up everything! Since the Messenger of the Gods starts his RX motion in Libra, review of your relationships is on the table, so practice really LISTENING and hearing what your mate is communicating.Learn to compromise! Also, legal issues that need to be resolved may come up. Work to negotiate a win -win! When Mercury crosses back into to Virgo on 9/23, communication, or miss-communication will become more apparent as Virgo is a co-ruler of Mercury. When a planet enters its ruling sign, it becomes stronger, like a super power!!! And, Mars, the feisty  action planet is in the sign of Gemini! What it all means is that words will be flying! Watch for over-communication….less is best! Beware of lies and miscommunication…..and try not to make any final decision! Best to spend time in nature unhooking from your media, and listen for INNER Guidance!!! And……a little humor goes a long way!
Try to at lightness and love  instead of getting angry!!!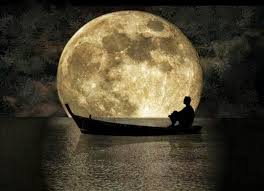 September 10th  we have a beautiful mystical Full Moon in Pisces/Virgo! This lunation emphasizes the relationship between our INNER and OUTER life, and is the most Spiritual of all the Full Moons. Take a look to see if  you are LIVING the life you have envisioned vs. how you are actually living. I realize we are in these crazy times, but what small step can you take daily to merge your Spiritual life with your daily life to BE that New Life, even for a few minutes? This is the time to look and re-prioritize! Remember, "Without a Vision, the people Parish"!  At this extremely challenging time, we all must envision what's next for our self, our country and world. Remember, we  ushered in 3 New Cycles in 2020; Jan 12 /2020was the Saturn/Pluto cycle occurring every 32 years. March, June, and November the Jupiter/ Pluto cycle every 13 years, and on December 21 2020 the Jupiter/ Saturn cycle every 20 years.  Clearly, it is a new time, and we are 2 years into these powerful life changing cycles.  Check in with where you are, and consider small daily changes to get you back on path, or on a new one! We can choose and envision our next chapter NOW! When in doubt, choose a New Road. We will never go back to what was. So, let's embrace where we are, and look at what new opportunities and possibilities can rise up out of this chaos!  Baby Steps Daily!
Full Moon Ceremony we be posted separately!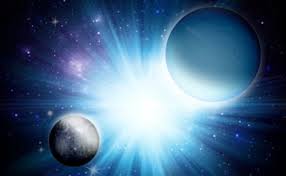 September 14th Saturn/Uranus Square Thru November

This was the theme aspect of  2021.Out with the Old, in with the New,  and it will remain with in 2 *  thru November. Look for patterns that started last year and need additional attention.This aspect pressures us to make changes that are in our hearts. Also, look deeply into what no longer matters! The divide between personal liberties( Uranus) and government regulations(Saturn) may dominate the news….particularly  with the mid term elections. It may get a bit wilder, particularly since Mars is in Gemini, spewing many UN-necessary words!!!
September 22nd @ 6:03 PM….Fall Equinox as the Sun Enters Libra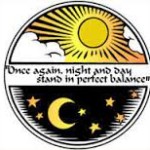 I still can't believe we are entering the last quarter of the year! As we say good-bye to summer, and look forward to the fall season, it is time to harvest our ideas, dreams, and intentions! What are we grateful for? How can we BALANCE our lives in the next 3 months? PLAN balance, downtime, fun time, and ask for inner guidance to illuminate  your way forward. Lets envision Peaceful Change.
9/23…..New Moon in Libra
This New Moon will highlight Relationships! And, since all the planets are currently in retrograde, it will feel like a start stop!!! More Details will be posted shortly!!
These are unbelievable times! We all agreed to be here to help usher in this amazing transformation of our planet!  So, as we enter the last quarter of the year, have a plan of what you want to accomplish. Stay in the High Vibe…if you fall ….dust yourself off, be kind, and jump right back on with stronger conviction and courage to finish the year  empowered!!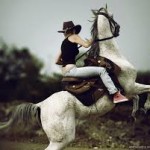 Stay….. Inspired….Empowered…. and Connected
Love and Health to all!
Peace and Blessings
Shelley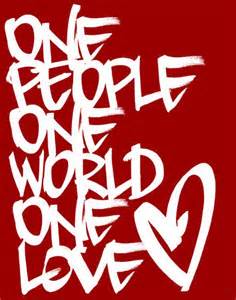 .