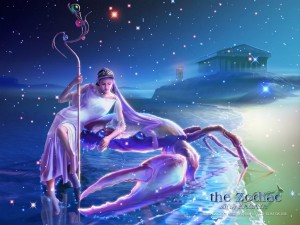 Happy Birthday Cancer!!!
As we begin the month, we are reminded of the deep divide between life as we once knew it and the world that is still being birth! During this time, we will see a revival of the conflict between old establish social systems and the new innovative forms that must be realized if humanity is to create a better future.
The tensions that arise now are fueled in part by the smoldering remnants of the 2021 Saturn-Uranus square (out with the old, in with the new) which will continue within an active range until the end of 2022. As such, we must be prepared for the seeds of social unrest that rooted themselves during 2021 to continue!
Also, as of the Cancer Solstice on June 21, Uranus and the Lunar North Node are within 5° of each other, with the distance between them decreasing with each passing day.The North Node reveals qualities that the Fates are urging humanity to develop, while the South Node indicates how society could default to old ways that no longer serve while in crises.
With the Nodes in Taurus and  Scorpio for 18 months, (January 18, 2022 through July 17, 2023), this revolutionary process involves committing to what we VALUE…. finding peaceful practical solutions that are grounded in high ethical standards. We return to old ways when we go into crisis mode, allowing emotions to override reason,using back alley methods to control situations. And, it feels like we are getting no where fast! Don't Despair! We are and will make progress!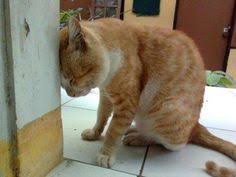 Uranus takes on a more active role right now, being within 3* of a conjunction with the North Node for most of July and August.These two months are critical times of both breakthroughs and breakdowns, especially in areas ruled by Taurus……    Finances, security, personal resources, values, and morality!
While events may be surprising, they are cosmically designed to expand consciousness and to propel us forward as a collective.
Heads up……Mars plays an active role and will likely instigate more civil unrest, mostly notable in late July early August. The Red Planet exactly conjuncts Uranus and the North Node on August 1, then squares Saturn on August 7. Issues we once considered to be resolved reassert themselves around this time, triggering anger and rebellion.And always with Uranus….unexpected and unusual events occur!!!
Finally, it must be mentioned that the second pass of the Pluto return for the United States occurs on July 11. The first exact hit was on February 20, and the third will be on December 28. (As a note of reference, it takes Pluto 248 years to get to this position.This is a very big deal!! )  At this point in the process we are no doubt observing major fall out in the country as Abraham Lincoln's ideal of a government of the people, by the people, for the people, is being severely tested. The nation is on a heroes journey, exposing both its strengths and its weaknesses, growing through adversity, and hopefully emerging on the other side with the renewed sense  of empowerment and purpose. We the people must decide what type of country we want to live in, and take actions necessary to get there!
Here are  dates to make in your calendar!!
July 1-5…….. Mars squares Pluto at 27 Capricorn/ Aries
This aspect stirs up deeply buried emotional issues that need to be addressed and released. With anger and resentment boiling under the the surface, we must allow openness for discussion, and listening to each others grievances! Remember, the only way through these challenging times is to address the elephant in the room!
July 11…… 2nd US Pluto Return
July 13 …….Super Full Moon at 21 @Capricorn  at 11:38

The Capricorn/Cancer Full Moon emphasizes duty, responsibility and authority and how to balance with home and family. This FM seeks to bring stability in our home and work, allowing us to make adjustments where needed.The Full Moon release ceremony will be posted with all the details shortly! But mark your calendars….this FM will bring up a lot of emotional energy!!!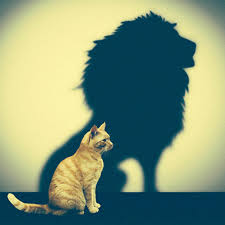 July 22-August 22 ….Sun into Leo

Leo is about Heart, Courage and Leadership! This will be a nice change to get us fired up to take action on issues that are important to each of us!
July 28……. New Moon  5° Leo
New Moons are all about hitting the re-set button! This will be an opportunity to initiate our unique personal signature  and bring it to the world to help create solutions and change to the many challenges facing us as we recreate the world we want to live in! Details will be posted for your New Moon Ceremony.
July  28……  Jupiter stations retrograde at 8 Aries through 11/19
With Jupiter the planet of expansion, morals and ethics hitting the breaks on a New Moon, it will feel a bit like stop/go. The good new is that Jupiter trines(makes positive aspects) to the New Moon as he stations RX, adding a sense of fighting spirit and strong will. Have faith in your judgement, draw on your inner strength, and fight for what you believe in! Review what is important, and take a stand for that!!
July 31 Uranus Conjuncts North Node @ 18 Taurus.
This is our last aspect for the month….so, expect the unexpected! Stay calm and balanced within the storm all around you! Hold the high watch of morals, values and doing the right thing! Take those creative risks to forge the RIGHT PATH FORWARD!
These are changing, challenging times! We must not sit back and do nothing. We must muster up the courage to participate in our changing world!
Take some kind of daily action….even if it is just a random act of kindness to a stranger, neighbor, work colleague . Doing something is better than doing nothing and just complaining! Get informed….make sure you know who the  people are you voted for and what they stand for. Don't vote for them again if they don't represent you and what you want to see in our country.
I would love to send out an overview that is all good…and there is always good mixed in with the challenges. But, to be clear, we are in a Three Alarm Fire for our country and world…..its time to take action..let's rebuild a stronger better world…together!
Sending love and light to you all!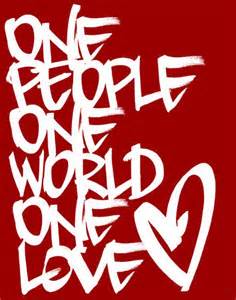 Peace and Blessings
Shelley
Stay
Inspired…..Connected….Empowered!