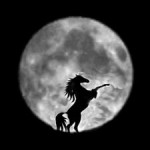 Full Moon in Sagittarius/Gemini
June 14th 4:52 Am PDT

23* Sagittarius

 Full Moons occur when the Sun and Moon are on opposite sides of the Earth and in opposite signs of the Zodiac! The truth around something of great importance usually is revealed! It's a time when we are seeking balance! Emotions run high as we try to know the truth of situations! At this Full Moon we are being asked to integrate the energies of our rational mind (Gemini) with our intuitive wisdom (Sagittarius) to resolve current issues!This allows us the time to fully incorporate the Full Moon with the Eclipses of May, and all the Mercury RX crazy happenings from the last 6 weeks! And it has been a roller coaster!!As a side note, Mercury is still a little rambunctious….but hold the faith….. he passes his shadow on June 18th and confusion and communication should clear up!! Additionally, while integrating all this energy, remember Saturn just stationed RX thru 10/22/22. His job is to help us construct solid new foundations as we venture into new directions!
This Super Full Moon brings New Hope as fresh information, ideas, and connections occur! This has the potential to influence opinions, choices and even the direction we're heading for a long time to come! Let Honesty, Integrity, and Ethics be your moral compass since Saturn, the Lord of Karma is also involved! Do the Right Thing, release what you know is wrong, clean up your part in disputes, and take the High Road for your next steps!
How to work with this Full Moon energy!
Best practice… look at how you can merge these two energies….information (Gemini) into wisdom (Sagittarius)
Sagittarius /Gemini polarity brings opportunities to expand our minds and look at the bigger picture!
This FM helps us to see where faith has been lost, and how to renew our Beliefs!
Intuitively, we seek to gain greater balance by utilizing our innate wisdom!
Communications of all kinds are significant at this time, so pay attention! A powerful insight or ahha moment can change a belief in a flash!
Intuition and imagination will be extra active so pay attention to messages and visions.
The opportunity is to SEE WHERE we are holding back…..and then let that go!!!!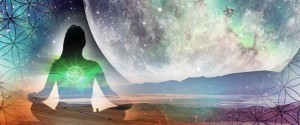 The best Crystals to work with this Full Moon  are:
Kyanite for the Gemini (information),(left)
Labradorite for Sagittarius ( Wisdom/Beliefs) These assist you in bringing truth through logical thought and intuition! (right)
Apophyllite links the Spiritual and Physical (top)
Moonstone  enhances intuition and adjusts biorhythms during the Full Moon. Always have your Moonstone for any Moon ceremony.
Rose Quartz for love and self compassion(pink)
Black Onyx to ground and absorb your releases!
Full Moon Ceremony
Since Full Moons are not time sensitive, make time on the evening of June14th!
Have your journal, crystals, some sage for clearing…and head to your favorite spot outside.
It will be beautiful Moon as it is a Super Moon….close to the Earth….and really potent!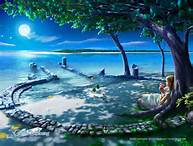 Spend a few minutes in Silence under her powerful rays.
Set your intention, call in your guides, angels, and say a prayer of protection.
Write down all that has occurred in the past few weeks that needs to go.This is what is really over!Remember, when something happens during an Eclipse, it is a final answer! And Ending. Time to release it!! Write EVERYTHING down…take as long as you need…and get it all out!!
Next…write down all the NEW plans, ideas, inspirations, and ask for any clarity you need to move forward with the new path.
Again, spend as much time as you need….this is your time!
This is a very special, powerful time on our planet. Ask what you can do to support positive change and help mend all the discord we face!
Again….write it all down….     
When complete…Give thanks for all the help and guidance you received, send a prayer of blessing out to the world, your family, friends, and your self! Get excited as you feel lighter, leaving your baggage with the moon as you think about the amazing possibilities for your future!!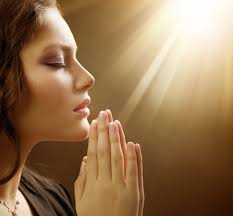 Stay Inspired….Connected….Empowered!
Peace and Blessings
Shelley