As we enter June, we can take a breath! Wow, those Eclipses in May were something else! This month will offer time to integrate all the shifts and changes from last month! We can begin to move forward in new directions with clarity and confidence!!
The Cosmic energy slows down and it will be a calmer month, but note…. the first week is still a bit volatile with the shifting of
 Mercury and Saturn on the 3rd and 4th!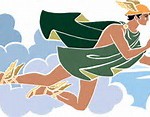 6.3.22 Mercury Stations Direct @26* Taurus!

Mercury stations direct on 6.3….But…. Proceed with  caution ….. patience, pausing, acceptance, and being open to new and better possibilities is your Best Practice! Review and renew all you have accomplished over the last few months! Look at what needs to change, what's working, and what structures should  be strengthen. Even though Mercury stations direct on the 3rd, be sure to give it some time! If you can,wait to make major decisions until 6.18.22, the day Mercury crosses its shadow point and all becomes clear. If you can't wait, just be diligent….Take YOUR TIME, be TOTALLY CLEAR and PLAN your next steps!
6/4/22 Saturn stations Retrograde thru 10/22/22.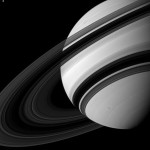 Saturn in our chart represents the structures of our lives…. actually our very existence in this realm! Sometimes known as Father Time, or Lord of Karma, he makes it real!!! Our Saturn structures are meant to be sturdy and resilient so we can count on them. They are created to ensure our very survival. Saturn also rules the laws and those who create them. Laws meant to keep the existing structures in place and to uphold the "way things are" aka status quo. These laws aren't just the ones that come about through a legislative process, but also include what our culture has come to accept as "our reality".  Collectively we become very attached to and comfortable with "the way things are"! Altering our way of life  goes against our survival  instincts, and these instincts are DEEPLY embedded in all of us to survive!!! While Saturn is in RX motion, all of our laws and structures are up for review. His job is to reassess and restructure where necessary! We will see the review of Roe vs Wade, gun laws, voting rights, and many others! Actually, just about every structure we are familiar with is shifting, as it needs to! Participate where you can, and in your personal life ask if your own foundation is solid. Do you need to make adjustments? Have situations altered so that the old beliefs don't support the new you! Now is the time to investigate and restructure!!! The key is to slow down, take a deep dive into how you want to live today in this ever changing world that is upon us, and what new systems will be best for the future of our planet!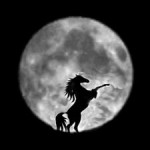 6/14/22  Super Full Moon in Sagittarius @ 23 *
The Super Full Moon in Sagittarius will bring emphasis to travel, foreign cultures, and looking at the BIG Picture and what is possible for your life! It is a perfect time to tap into your higher self and intuition, as direct wisdom and guidance is readily available! It will also be the perfect time to RELEASE all old, outdated beliefs that no longer apply in our world today! More details and your FM Moon Ceremony will be posted soon!
6.21.22 The Sun enters Cancer @2:14 AM Summer Solstice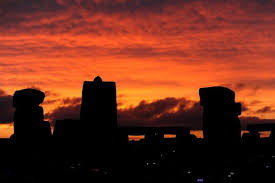 Happy Summer! As the Sun enters Cancer, a new season begins!!! This is when the days become longer, and we have more light! Time to celebrate with friends and family! Hit the road for a fun summer vacation! Plan picnics, attend outdoor summer concerts! Attend a ball game! So much to look forward to!!  What ever you can manage….Plan it! Do it, and have some FUN!! It is in the fun and relaxation that Divine insights and ah ha moments come thru!! It has been a challenging few months/years. Take the time to enjoy YOU, your family, and the simple pleasures of just BEING!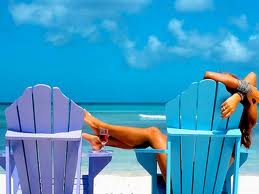 6/28/New Moon in Cancer @ 7 * Cancer
The New Moon in Cancer attunes us to family themes! Time to set an intention to take care of self and family!  Picnics, summer vacations, swimming,boating, fishing,canoeing and anything that allows you to spend quality time with family and friends…. and relax! Summer officially started with the Solstice…. so the song…." Summer time, and the livin is easy" comes to mind! Ella Fitzgerald and Louis Armstrong have a great version to listen to to get you in the mood!!! Your ceremony will be posted soon!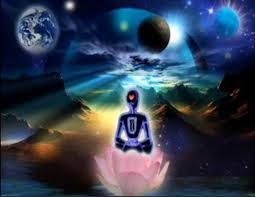 6.28 Neptune Stationary Rx thru 12.3.22
Neptune stationing retrograde is very subtle, and can have a couple of different effects,particularly the few days before and after the station. First, the low vibe….you may feel tired, confused or discouraged. If this is the case, take extra time to nurture yourself. Relax, eat beautiful healthy food, listen to music that soothes the soul. Be OK to just BE! Things will clear for you. Your main job here is to reconnect with your inner guidance system, and your Spiritual practice. This is what will guide you in building your new structures!
Second, the high vibe of Neptune….. it's easier to just "go with the flow", trusting in your intuition, and your connection to Source and Love. It's easy to listen to your mystical guidance, and you are happy to spend quiet time just BEING! This is awesome, and the way of the New You and your future!!

When we get to the end of this month, a new direction, new projects, or major insights will be taking shape and forming in your world, and ours at large. Take the time necessary to integrate and process the extraordinary amount of energetic shifts and changes that have occurred. Be kind and gentle to yourself, your family, your friends, and strangers! All of these Cosmic Currents are to EMPOWER us to  shift from the Old to the New in order to create a sustainable world that is INCLUSIVE and WORKS for all people!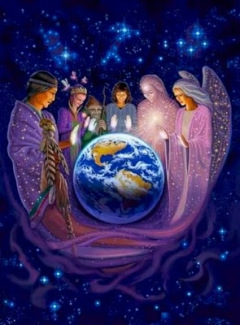 Stay Inspired….Connected….Empowered!
Peace and Blessings