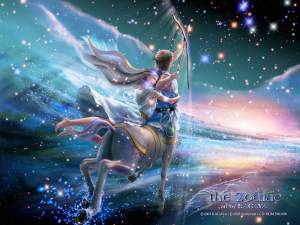 December is full of shifts and changes as we complete one major celestial cycle, readying to move into 2018 with new energy! We are moving out of fire and air energy into earth and water dominance, which represents the emotional and physical realms. And, the first 10 days of the month are super active as we make the shifts and changes needed to begin the year fresh and ready!
It really is an incredible sequence of astro events!
Buckle up…( as we have all year….. for the final month! …LOL)
Here is the breakdown by date:
December 1st…….Venus enters Sagittarius until 12/24
This placement of  Venus can bring greater tolerance for others, increases your desire for freedom and independence, encourages you to embark upon some kind of adventure and can renew your passion for learning. Be on the lookout for experiences during this time that can increases your optimism and hope for the future!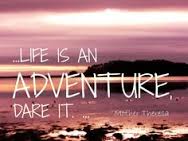 December 1st……Mars opposite Uranus ( influence is about a week!) This is a Major Transit!

This is a very action-oriented transit and will generate movement in some area that has been stagnant or motionless. During this first week there will likely be more than a few surprising and unexpected events taking place that are quite significant. What is especially interesting is that while this aspect can be quite erratic and destabilizing, the Mercury Saturn conjunction occurring at the same time brings a more focused grounded type of energy that can help us make sense out of what's happening. And, even though there is some confusion and chaos at first, things will sort them selves out….Best Practice…Breathe…Stay Present…Slow Down!
December 2nd…Mercury Stations Retrograde thru December 22 while conjunct Saturn!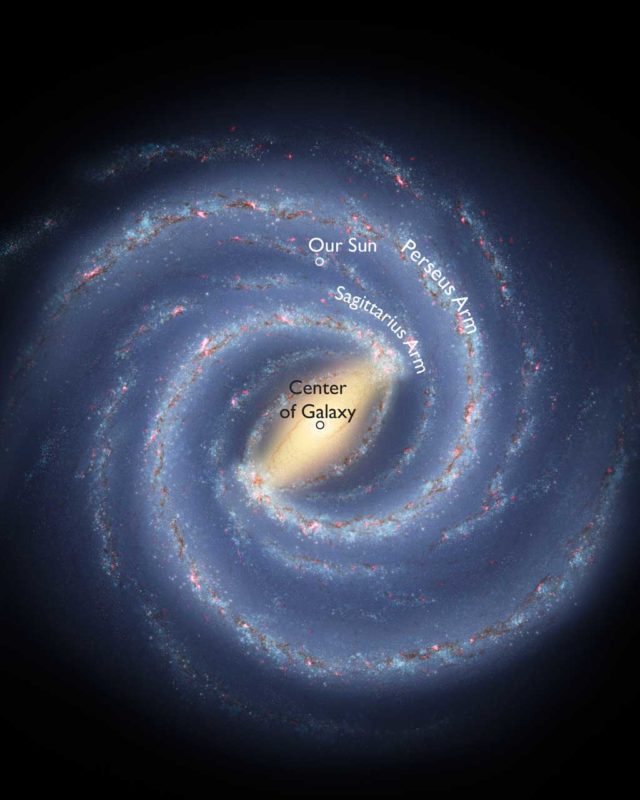 This is a very potent Mercury Rx for several reasons. First Mercury  is conjunction Saturn very close the Galactic Center of the Universe!
( Side note…..When so close to the Galactic Center, it helps us to establish a connection to the higher realms which are generally difficult to reach. During these few days the energy which emanates from the GC is connected through Saturn and Mercury, and  may be more noticeable . Insights and solutions are certainly possible during this time, but you must bypass the way you normally think and process things. Open your inner vision and listen with your inner ears while you focus on the GC . This creates a gateway for reaching higher truths, insights, and experiences! And, you may be called to start over in some key area of your life! The universe may be handing you a new agenda that aligns with a purpose higher than the one you've been aligned with and living by. Also, know that whatever is being presented now is something that you are capable of doing.You will now be able to tap into your own ancient wisdom that you may not have  known you had available. And, you may have a soulful type of experience where you remember in great detail  something of great importance that helps you  understand your true purpose for this incarnation. Trusting yourself is a key to receiving such information. This info can help you  make sense of a lot of things that have occurred in your life!!
This is SOOO  exciting!
Take the time to be with this energy!
There will probably be some significant announcements, conversations, realizations, decisions, meetings , etc  taking place the few days around this station. Whatever the topics, they will have a significant impact over time. This certainly includes what is going on in the world and being reported in the media. In general, there is a tone of seriousness in the air suggesting that some of the issues at hand warrant our attention and scrutiny. It is very important to be honest and come from the highest integrity possible during the 3 weeks Mercury is retrograde. And because this station takes place while kissing Saturn, the message is clear:                                 Slow down, don't hurry making decisions, and take the time to listen to yourself and others carefully!
Here are a few suggestions to do…or not….during this RX.
*Avoid signing contracts or making verbal agreements during this 3-week period.
*Check and recheck ALL your plans…travel, meetings,gatherings, even if you set them up way in advance!
*Don't ASSUME others know the arrangements, they are under this influence as well…a quick text/call goes a long way!
*This is the perfect time to REFLECT on 2017. It has been a doosy! What changed…. what goals did you accomplish? Have you gained some new perspectives to bring with you into 2018? What are you definitely leaving in 2017?  What lessons were learned?
*It is the perfect time to RE:
Rethink your plans, Reconsider your options or ideas that may have re-presented themselves as of late. Revamp your mission statement or Bio, or resume, Rework your budget…..RELAX, spend downtime!….There is a lot to digest as we end this year.
December 2nd….Jupiter Trines Neptune! This will be felt for a few weeks before and after!
This is the 1st of 3 very beneficial aspects between Jupiter (expansion + blessings) and Neptune (our spiritual connection!) And, it is quite interesting that this is occurring at the same time as the alignment with the Galactic Center.! We have help from the Cosmos!!!!
*This energy brings a highly spirited and alchemical energy that can transmute old patterns that  have been blocking the higher energies.
*Gateways and portals are opened allowing for some very powerful mystical energies and downloads to enter.
*Opportunities for deepening your spiritual connections, understandings, and experiences occur.
*You gain clarity as to how your life wants to expand to include your vision, while also bringing insights and ideas for how to begin! This is best accessed thru downtime, meditation, and just BEING!
December 3rd…..Full Moon Super Moon in Gemini at 7:47 AM @ 11.40 *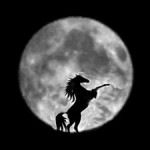 Full moons occur when the Sun and the Moon are on opposite sides of the Earth. This energy tends to be more intense,emotional, and impassioned! (This one will be for sure!) Usually the truth about something that has perplexed or confused us may be reveled or discovered in the days surrounding the full moon.Areas getting emphasized now: Your thoughts and attitudes, communications, education and learning,the media and events taking place in foreign countries. Also how you take in and assimilate new information! There is so much going on astrologically now, and it all impacts the mental body! Your conversations, how you communicate, and your thought processes are highlighted. It is important to discern what is true from what is not, while being open to what was true for you in the past many no longer be so now! More info will be on the Full Moon page, and we are doing a beautiful Full Moon Ride and Ceremony on Sunday! Details and sign up are on the Events Page.Please RSVP so we can reserve your horse!
December 9th….Mars enters Scorpio until 1/26/18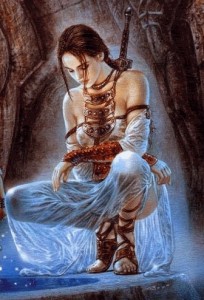 Mars  is the impassioned Spiritual Warrior  in the sign of Scorpio! Your desire to discover what is really going on is strong, and you won't be satisfied with anything less than the truth! Hidden agendas and secrets come forth and abuse and misuse of power continues to get attention. It is very important to come from integrity during this time. Overall this energy brings intense emotions to the forefront which have the potential to increase strong feeling and reactions. Mars in Scorpio can increase sensuality and magnetic attraction. You may be prone towards feeling irritable or impatience! Best Practice….Breathe before you react….look for a win win before you slay your opponent!
December 12th…. Sun conjunct Mercury
This will be a day of big news where something important is revealed. Personally, a significant realization occurs. Pay attention to conversations, what you read, new ideas, ect!
December 17th…New Moon in Sagittarius
New Moons occur when the Sun and Moon are in the same sign and marks the beginning of a new 28.5-day Lunar Cycle. It is an opportunity to hit the reset button…and begin again! The areas getting attention now are new teachings and bodies of study, teachers and mentors, and travel that expands your understanding. This new moon invites you to expand your mind to include new possibilities as well as new ideas, opinions and perspectives…all leading to interesting new options and opportunities! Your insights at this time can shift your priories and move you in new directions! There will be 5 planets in Sagittarius at the  time of this New Moon which makes this an especially powerful energy bringing an emphasis to your ethics, morals and beliefs. It is very important to align with those things that are true for you and that honor your authentic self!
Saturn is just about to leave Sagittarius after being here for 2.5 years . Take a look at what you have learned and how you have grown, especially in regards to your spiritual life and journey. This is an ending of a cycle.
More details and your ceremony and  will be posted on the New Moon page soon.
 December 19th……… Saturn enters Capricorn  from 12/19 -3/21/2020! This is a major transit!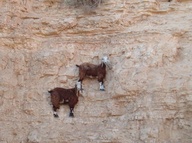 When an outer planet (Saturn,Jupiter,Uranus,Neptune, or Pluto) changes signs, it signals a cosmic shift of agendas! Crossroads are arrived at, priorities change, new options need to be considered and different directions are embarked upon in accord with the planet and sign involved. Saturn rules the sign of Capricorn, and when this happens (planet in ruling sign) its influence is amplified and has a stronger impact. Saturn rules  father time and cycles, Karmic cycles and patterns. For Karmic cycles to complete, we must first learn the lessons they were intended to to teach ( lessons and challenges,) The concept of "we reap what we sow" is  clearly Saturn in nature and application.Saturn also rules government, its structures, agendas, laws, and all things related to government. Limits are reached when Saturn is a key player…..the saying "enough is enough" is a good motto as is "this to shall pass"  There is much to discuss here and I will be addressing  this influence on my 2018 year overview, but  for now, here are a few key words that will be the guiding principles for the next 2.5 years!
Common sense,security, order, rhythm, integrity, honesty, tenacity, perseverance, determination, goals, your intentions,work, career, purpose, practicality  and simplicity!
I also must note,  when a planet shifts signs, the energy if felt more strongly ( like entering a room, there is a commotion as you take off your coat, hat, and get comfortable in your new environment!)…..you will feel and notice the shift as it is happening!
December 21st….The Sun enters Capricorn….Winter Solstice!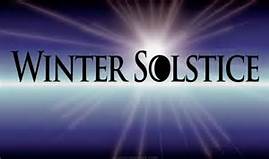 This day marks the official start of winter. A special time to honor and prepare for a change of seasons!
December 22nd…Mercury Stations Direct! Yippee!

This is a good time to consider what took place in the last 3 weeks….
*Did you come to realize something significant during this time?
* Have you gained a new perspective?
*Did you encounter or talk to someone that left an impression that gave you a new insight?
*Is it time to let go of an obligation or project….or embark on a new  adventure or go in a new direction?
* And, make sure you check and recheck any plans or arrangements you made during the last 3 weeks!
December 23rd….Venus enters Capricorn until 1/17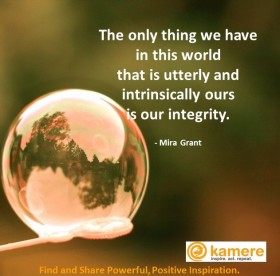 While Venus is in Capricorn it brings up  issues such as commitment, loyalty, dedication and perseverance in all your relationships.You may find that your sense of security and stability are tested and reviewed.  Also, it is important to align your values with your partners, as well as your future goals. One thing to watch during this time..becoming too cold or emotionally unavailable!.
December 25th….Venus Conjunct Saturn on Christmas Day
This conjunction on Christmas day brings the desire to honor tradition and what is sacred about the meaning of this holiday.
As you make plans, try to include those things that have lasting value and that truly matter to you, your family, and your friends!
December 27th….Mars trines Neptune ….thru 1/18
A beautiful way to end the month! This benevolent aspect makes it easier than usual to merge your personal will with your divine will , while soothing over conflicts, mending fence and generally creating an atmosphere of peace and good will in ways and places that are oftentimes difficult to achieve!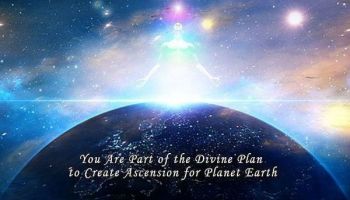 Wow! What an extraordinary month and ending to an extraordinary year! In the midst of all the chaos in the world, remember, we are in a revolution…..a time of change at every level of our country, government,communities, and our selves!
2018 is a year where we roll up our sleeves and work hard at rebuilding our world….from the bottom up, based on our core values as human beings! If we work together, and can build a world that works for everyone!
Have a wonderful, reflective holiday season…..rest up…..we will be busy in 2018!
Stay Inspire….Connected….Empowered
Peace and Blessings
Shelley