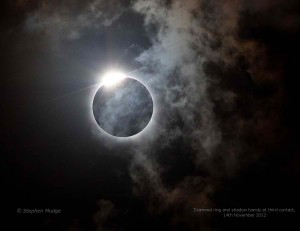 The profound August Eclipses are still reverberating at a very high level. This Eclipse energy ushered in new frequencies that we are all still adjusting to and will be for a few weeks. August is a pivot month for sure, both personally and collectively! It is time to choose, and with the help of Virgo detail energy, put a plan into action!
There are 3 areas in particular that will capture our focus in September.
*Expect to be shown areas of your life that require attention and or change.
*New avenues, pathways, and options will be coming  into your life.
*Gaining clarity about the potentials ready to enter your life ( the 3rd and final Jupiter-Uranus opposition)
You may already be experiencing such things and wondering where to go next!
Details will begin to unfold as the  practical Virgo energy helps us give FORM to new ideas!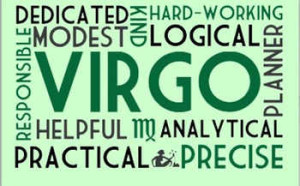 Key dates for this months intense energy…
Sept 1st-6th
There is an exceptionally unusual series of events that will trigger the Total Solar Eclipse energy of August 21st! Mercury in retrograde and Mars (the planet of action) are conjunct (kissing) at the  exact degree of the SE point at 28 Leo for several days.Mercury Stations Direct at this degree, followed by the Full Moon in Pisces/Virgo on the 6th! This first week of September will be quite volatile, intense, and has the potential for important personal revelations and experiences! Stay present and pay attention to all details occurring!
Sept 2nd…Mercury, still in Retrograde, hits the exact SE degree of 28 Leo and will remain at this degree as it slows down and prepares for its forward movement on the 5th. Expect significant communications and announcements during this week, involving the government, authority, and world leaders on a national platform.Some things that have been in the works for a while behind closed doors could be revealed! Please note, misunderstandings and miscommunications may occur which could have serious consequences.
Tread lightly on sensitive topics ….and check and recheck your plans….the entire week!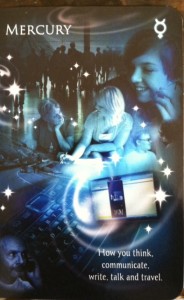 Mars,(Planet of Action, Anger) also hits  28 Leo. He can embolden those who feel passionate and angry( the lower energy) while bringing courage and enthusiasm  (the high vibe)! Best practice, SLOW DOWN…pause before you respond….both physically and verbally! Look at possible win win solutions!
Mars acts as a CATALYST for those situations that have been on the sidelines, just waiting for a trigger! This applies to various areas, personally, politically, globally, ect. Both Mercury and Mars are trining (a positive aspect) the dynamic and unpredictable planet Uranus, which may help to direct the flow of this highly charged energy in new  directions. Look for truly unusual answers and solutions and ask lots of questions!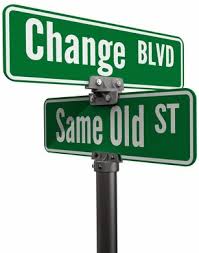 You may get some very innovation answers and insights. Please note that the mix of energies is quite intense for a few days….but it will subside by the 6th.So, again, call on your Spiritual Warrior and take the High road! Ask, "What would LOVE do"
Sept 5th…Mercury Stations Direct at 28 Leo…Continued reactivation of the Eclipse!

This is a powerful station that can have meaningful impact on your life. It is very important to stay focused on what is TRUE for you while considering any New Options that may arise. Give some consideration to what has taken place in your life during the past 3 weeks while Mercury was RX. It may provide insights  helping you to formulate your next move.
A few questions to consider….
Did I come to realize something significant in the last 3 weeks?
Have a gained new perspectives?
Did I encounter or talk to someone that left an impression or gave me new insights?
Is it time to let go on an obligation or project……and embark on a new venture or direction?
Lastly…check any plans, meetings, or arrangements you made during the retrograde…check the accuracy and verify with those involved!
Please wait until  the 7th or 8th if at all possible to put your plans into action!!!!
Sept 6…Full Moon in Pisces/Virgo @14 Pisces at 12:03 AM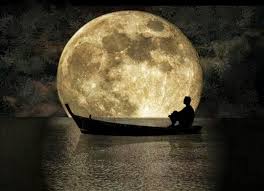 Full Moons occur when the Sun and the Moon are on opposite sides of the Earth and in opposite signs of the zodiac. The influence of a Full moon is often felt/experienced as an expanded awareness of ones own reality in some way. The overall energy is intense, emotional and impassioned!
The impact of this This Full Moon will bring additional emphasis in:
*The relationship between your inner and outer life (Pisces/Virgo)
*Your overall health and well being (Virgo)
*How you incorporate your spiritual truths in your everyday life (Integrating the Pisces/Virgo access)
*What you envision for your life at this time (Pisces)
More details are posted on the Full Moon Page, so take a look, and if you are in LA, please join us for a Full Moon gathering at Mothers Beach in Marina del Rey from 7:00 to 9. Sign up on the events page.
September  19th…New Moon in Virgo at 27* at 10:30PM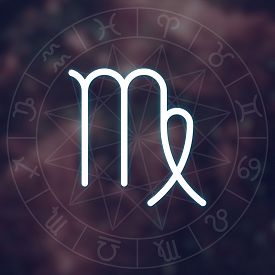 A New Moon is when both the Sun and Moon align in the same area of the sky! It is a reset button, to begin again. This is the perfect energy to start to put the details for your new insights, direction and exciting projects that have opened up since the Eclipse!
Areas getting additional emphasis now….
*The need for greater order and rhythm in your life.
*Feeling the need to get back on track in some significant way.
*Taking a deeper look at what your priorities are.
*Tending to your health,nutrition,and well being.
*Assimilation and incorporation of new things you've discovered and realized.
*Using good judgement in your choices.
*Being of service
More details  and your Ceremony  are on the New Moon page, and if you are in town, please join us for a New Moon gathering, Astro overview,intention setting, and sound bath at the AURA Shop! This is a powerful New Beginning for all the changes we have endured! So important to plant the seeds and intentions of New Beginnings!
September 22 The Fall Equinox ….1:02 PM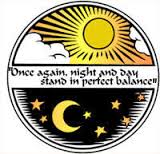 The Autumn Equinox is when day and night are equal in length again. The sun rises due East and sets due west. It is the entry into the sign of Libra, the Scales, when dark and light balance.
Equinoxes are special events, and mark the changing of the seasons. Because of the shift and rotation of the earths axis, the veil between worlds is thin. It is the perfect time to give thanks  and  harvest the seeds we planted in Spring, and put in motion our intentions for the next 3 months. This energy is very much like a New Moon….a new cycle, 3rd quarter!  And since it is so close to the New Moon  this year….our intentions and new directions get  double power!
Take time today to honor the passing of the seasons, and set plans for your next 3 months with love, joy, and fun!
September 27th…the 3rd and final Jupiter-Uranus opposition!

This is the perfect way to end the month and the dynamic Eclipse energy!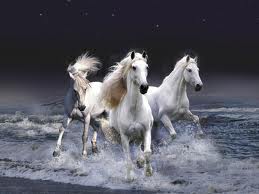 The aspect will last about 10 days, and is the 3rd and final opposition. (The first was on 12.26.16, the 2nd on 3.2.17, so take a moment to review what was happening on those days.)
As the 3rd and final opposition commences, it is a culmination of somethings in your life that have been brewing. This  exciting and dynamic influence  asks us to discover more about what FREEDOM TO BE  would look and feel like. It is  a "Cosmic Agenda"   encouraging us to explore  deep longings and innate potential! The urge for freedom of thought and movement is strong!  Some part of you seeks to express your truth in new and bold ways…..the wake up call is loud and clear at this time!
The expansive nature of of Jupiter combined with the experimental, innovative nature of Uranus  sets the prefect stage for positive change to occur. Pay careful attention to what is coming your way now as it may represent and or lead you to a new path that has been 9 months in the making!!!
In this process of expansion, you may find you're out of your comfort zone…if so, consider what you can gain from moving towards this new direction and what you would lose if you don't give it a try!!!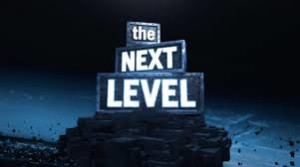 To engage this energy simply say "yes" and see what happens next while also considering what that might be like!
Be open to:
*Higher truths and significant new insights that can change things quickly.
*Lucky energy is released…pay attention to your hunches and inner promptings.
*Keep asking: What is my higher self trying to tell me?
*Be on the lookout for something to take place that makes it quite clear that things really are changing fro the better…especially in your personal life!!!!
Wow….quite a wrap aspect  of the most dynamic post – total eclipse energy!!!
The Cosmos is Really here to assist us thru  this dynamic changing time, for good,
helping and guiding us move into our highest  creative self- expression!
Go for it…..Have the Courage to Follow your Heart…..BE that expression of Love, Light, and Truth! The time is Now!!!
Here is a powerful quote from Gothe, one of my favorites:
Whatever you can do
Or dream you Can,
Begin it!
Boldness has genius, power and Magic in it.
BEGIN IT NOW
And one more I love and feel is appropriate for now….
To change one's life:
*Start immediately
*Do it flamboyantly
*Do exceptions
William James
Stay Inspired….Connected….Empowered
Peace and Blessings
Shelley