April 7th
4:23 AM PDT
This a a very Special New Moon.  It is the first New Moon of the Astrological New Year! New Moons are always about New Beginnings and occur each month when both the Sun and the Moon are aligned in the same sign at the same degree!  The Ingredients  that make this New Moon so powerful and special are:
It is conjunct or kissing Uranus….the Planet that brings Sudden Surprises, Sparkle, Brilliant Insights, and Desire for Freedom!
It's a Super Moon….meaning it is very close to the earth and we will FEEL the gravitational force and pull!
It also infuses orb the Pluto Uranus square, urging us to Let Go of what stops us and to move into a place of Freedom and Brilliance and New Adventures!

This all  takes plenty of Courage which Aries is offering!
And…with all the changes that have occurred in the last few months………Courage and Freedom are so very important!
A note to consider….

Planting our seeds of New Beginnings on the 7th  will take just a bit of negotiation as we will want to start manifesting straight away…..yet, we have 5 planets all in the retrograde motion. Much like a seed you plant in the ground, you must water and nurture so it can take roots and grow to be solid and strong. Same  with your Intentions and Dreams this month! Plant, and use the Retrogrades to nurture and weed out what needs to go or what stops you.
The area in your Chart when 18 * Aries lives will be where the action is!
Below is a list of intentions to help inspire your thinking….so please feel free to use, or make up your own!
The best crystals to empower and enhance this ceremony are:
Moonstone…always…to begin a new cycle!
Aries stones….Ruby, Red Jasper, to ignite your dreams with the courage to follow them!
Pisces energy….Amethyst to clear, connect, and dream big!
Clear Quartz to amplify and hold the Intentions for you!
I added a Merlinite stone in the center for Magic  :)!
Plan to get up a little early so you can empower your day,month, and year with New Aries Energy!
Here we go…..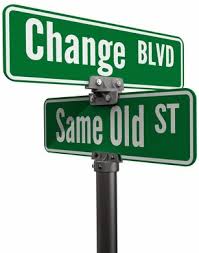 Aries Rules New Beginnings, Including:
Blazing new trails, Initiation, High energy, Taking action, Innovative approaches.
Sample Intentions:
I intend to initiate action on project ……………today!
I intend more energy and vitality every day.
I intend a successful new beginning in the area of …….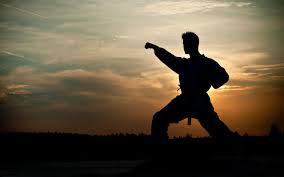 Aries Rules the Self, Including:
The physical body, Instincts, Assertiveness.
Sample intentions to Strengthen the Self:
I always trust my instincts! They are my fail proof inner guidance system!
I intend to strengthen my body, allowing for grace and beauty to radiate!
I intend to take a stand for myself, my values and believes!
Aries rules Innocence, Including:
Honesty, Authenticity, Impulsiveness, Straightforwardness
Sample Intentions to Encourage Authenticity:
I intend to honestly reveal my true thoughts and feelings.
I have confidence in simply being myself.
I am always authentic and transparent with others, letting them know my true feelings.
I intend to converse straightforward in all my relationships.

Aries Rules Self-Discovery, Including:
Exploration, Taking Risks, Eagerness, and Competition.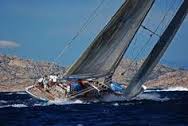 Sample intentions to Further Self Discovery.
I intend to take those risks that lead to personal growth and positive renewal.
I intend to make each day an adventure, filled with eagerness and exploration.
I view any setbacks as an opportunity for creative self-discovery!
I am excited to explore new paths daily.
I intend to connect with others in a way that awakens my own sense of self-discovery!
Aries Rules Independence, Including:
Self direction, Self Reliance, Self-sufficiency.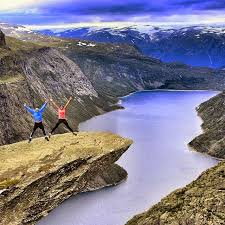 Sample Intentions to Bolster Independence:
I intend and accept the leadership roles in my own life.
I intend to cultivate the habit of self-reliance.
I always follow my own instincts in making decisions.
Aries Rules Our "Warrior Nature," Including:
Courage, Leadership, Strength, Vigilance, Boldness
Sample Intentions to Evoke Courage:
I have the courage to be myself!
I intend lots of vital health, energy and courage in every area of my life!
I confidently take the lead in the matter of…..
I intend strength and boldness in my approach to……
I intend to lead my tribe with integrity, love, and grace, fearlessly!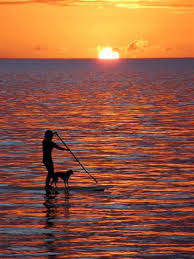 As always, feel free to use these or make up your own!
Here is the 411 on the rules for your New Moon Ceremony.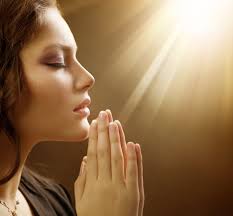 Start at the exact time 4:23  AM PDT April 7th or AFTER. You have up to 8 hours after the New Moon to really capture the full intensity.
Get quiet, center, and make your ceremony sacred.
Write 10 intentions …by hand, not computer.
Your intentions this month are around the natural qualities of Aries and what you would like to manifest in the New Astro Year!
After writing your intentions, take a minute to FEEL them complete,  BE in your future….EXCITED!  EXPECT and KNOW they will happen!
Most importantly… Be Bold, Think Big, Invent your life, and always follow the path of  Love and your Heart's Desire!
Stay
Inspired….Connected….Empowered!
Peace and Blessings
Shelley