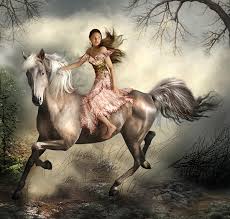 Greetings Cosmic Artist,
March will be one of the most dynamic, extraordinary months of the entire year! Time to get on the Horse and take a wild  ride into the new direction of your amazing future!
This IS  the month the Shift happens!
Here are the dates and energy of the Cosmic Line Up!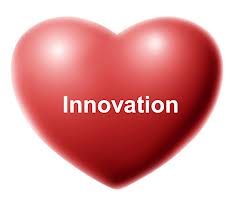 March 3…..Jupiter (expansion, grace, abundance) makes a positive aspect to Uranus…( the electric, eccentric, rebel genius) Look out for sudden insights and  new innovate ideas! Stalled projects will start to move…..quickly!
March 5th….Full Moon in Virgo/Pisces….. building on and illuminating the energy of March 3th, this Full Moon and is about integrating Head and Heart, Practical Spirituality, Judgement and Compassion, qualities to take into your decision making process  this month for sure!
March 9th…. Mars  joins the party! Mars is known in astrology as the Great Activator…so where he is traveling in your chart is where activity  occurs! It takes him 2 years to travel thru all the signs, and now he is back in the sign of Aries! (The energy of Lets Do It….Now!) And,  Mars makes a positive  aspect to Jupiter. This is the energy of  Expansive, Abundant NOW  movement on all fronts! Woohoo!
March 11th…. Mars, (activity) kisses Uranus and Squares Pluto! Please mark this day in your calendar!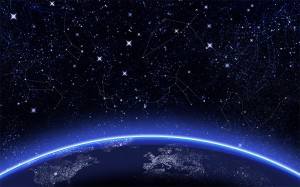 It is a highly energetic, super exciting day of change, surprise, volatility, possibly anger and and raw emotions. Not bad…these energies are here to help us move forward!….but please, stay grounded! No rushing around, plan extra time and be flexible when changes come up! Practice compassion and patience. Everyone is under this influence. And, what we want to achieve is powerful, positive, exciting movement forward! Mark the day and be prepared!
March 14th….Saturn goes retrograde until 7/20. This is the first station Rx of Saturn since it entered Sagittarius on 12/23/14. And, it  is a perfect time to step back a bit, and look In at key beliefs that you may or may not have contemplated! Saturn asks us to look at the road that got us where we are….and if it is safe, secure, and one that will continue to carry us on our Soul path with grace and ease. Particularly with the flurry of Aries ..Do It… energy  swirling around us.  Contemplate, question, and  go  in  for your own guidance…..Ask Your Soul…. And Listen Carefully! This is a super blessing and stabilizing effect during this exact time of forward momentum!
March 16th….The Final 7 of 7 Pluto Uranus Squares!!!!! Steller Time!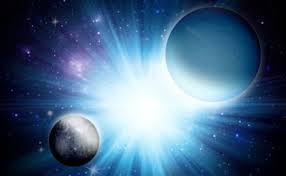 I have been talking about and tracking this potent slow moving  square between these two giant planets since their first contact in June of 2012. And, after this meeting, they won't be  making connection again until 2072! Their influence upon our wold at large has been huge, as the new  innovative  Uranus in Aries energy has met and butted up against the old order represented by Pluto in Capricorn. The effect of these two giants  will continue to  ripple thru our culture, financial systems, governments, political systems,  religious organizations, and our educational system for many years to come.   Truly, the power has shifted and so many are awakening to new ways of doing and seeing things.  So exciting! The turmoil and chaos will continue as the solutions and positive changes and directions take root and grow us in a new way in our world! But lets take a look at YOU and do a quick review….Past ….Present….and Future Scenario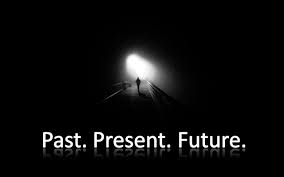 The best use of Astrology as a navigational tool is to map these changes on to your personal life. Much has  occurred on many different levels! It is important to pause, and look at your journey! Acknowledge the changes you have made. (You are a rock star for having navigated it! ) It will give you some perspective and keys for your future. Take a stroll back  and map  on these dates  as turning points in memory lane!
June and Sept in 2012,
May and Nov  in 2013,
April and December 2014…
Here we are…. March 2015!
This is  final challenge in this 3 year heroes journey!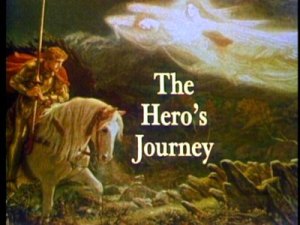 Here are a few questions to provoke your thoughts….
The Past
*What were  the most significant events in your life the past 3 years?
* What did you learn, come to better understand, or come to terms with?
*What part of you was screaming for change….were you liberated?
*What ended or completed?
*Did you take up a new course of study or gain a new interest?
* Do you feel you missed a chance for something new and exciting to enter your life? If so, there is still time!
The Present
*What in your life just isn't working for you anymore?
* Do you have a feeling something is about to change in your life?
* Are you on the verge of something new and innovative?
* Is there something you feel really enthusiastic about  even if you have no clue about how to do it?
* Is there anyone or anything that just keeps appearing in your life?
* Do you see yourself differently than you did 3 years ago?
* What do you love and just lights up your life?
These are all keys to your new direction!
The Future
The impact of the Pluto-Uranus square will have a lingering impact for quite some time. You will begin to notice that things really feel different by mid April, about the time all the dust settles after the wild ride in March! Here are a few guidelines to use as you make choices and embark on new directions!
* Are you excited as you move into this new cycle?
* Have you completed that which is no longer a part of who you are? ( self-image, habits, old patterns, self sabotage)
* What do you FEEL is next for you?
* Are you living your Spiritual truth?
* If your higher self sent you a message today…what would that be? Listen closely
* What is your heart crying to get out and do?
* What are you doing when you feel completely engaged and loose track of linear time?
Super exciting times……and wait….if this is not enough….Spirit as giving us one last cosmic gift this month!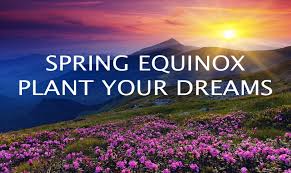 March 20…..Super New Moon Solar Eclipse at 29* 29 Pisces….and then Bam!……. The Sun moves into Aries for the New Astrological Year and the Spring Equinox! WOW!!!

 This is such a  special and rare  occurrence ….it is like a passing of the torch….or, better yet, this is the moment of The Shift!  If you haven't made it yet, Spirit will place what you need, who you need, and the perfect meeting in your path!  You will feel this shift deep in your soul, and even if you don't, it will be taking place. There are so many mystical possibilities at this moment in time, and your job is to just say YES!
Surrender to the energies present at this time no matter how they appear!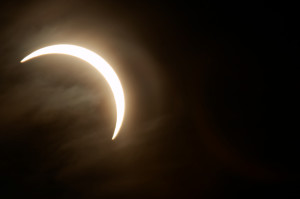 I will be holding a live event Friday evening the 20th  for this rare and special event and month….stay tuned for the details!
To Recap…… Here are a few key words for this Month and Energy
Movement…..Action…..Change….In an instant! …….YIPPEE!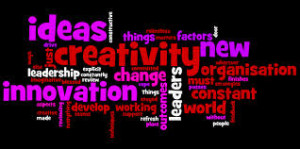 There will be a lot happening quickly! If you do go into overwhelm ….hit pause…stay grounded and present….and know that all is unfolding in Divine Perfect Cosmic Order!
 Remember to Breathe…..It is all Good!
Saddle up…..the Ride begins!
Stay
Inspire….Connected….Empowered~
Peace and Blessings
PS…. If your ride is super rufff and you  need additional support…Email or call….310.570. 6693!
I am here to support you thru this wild and crazy month!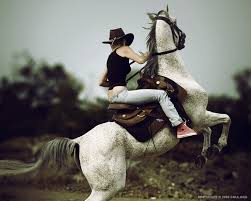 Yeehaw!
 Onward and Upward!