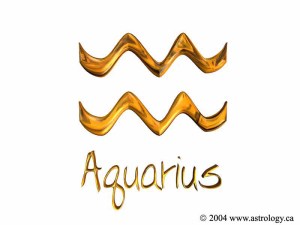 New Moon in Aquarius @ 0 * at 5:13 AM PST Jan 20th
Mercury Retrograde in Aquarius Jan 21st   – Feb 11at 8:13 AM @ 17 Aquarius –
Greetings all,
New Moons are an opportunity each month to begin again. It occurs when the Sun and Moon align  in the same sign. This is the simplest way to be IN  the Cosmic Flow, and work WITH  Universal energy, not against it. The new moon is  always about a new beginnings  in your life depending  on the sign and the house it occurs in your natal chart.
Today it is in the sign of Aquarius!  One of my personal favorites!
Each one of us has a special gift and creative power, our personal" genius "that we are here to express!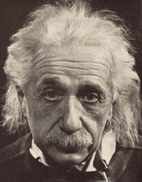 The word genius originally meant "guiding spirit". Where this New Moon falls in our chart is where we are primed to share our genius….where we are capable of quantum leaps of insight as well as remarkable collaborations with others!
What can one person do to change the world? Plenty! Check out the movie Selma….Martin Luther King was an Aquarian, and his life was all about making a difference…! A brilliant film about a brilliant man, and a pivotal moment in history. It's about collaboration, peaceful yet powerful change, and following your "inner genius"!
Coinciding with this New Moon is a very rare alignment that offers the potential for a collective quantum leap! Uranus, the modern ruler of Aquarius, is conjunct (kissing) the South Node while remaining in a close square with Pluto.  Conjunctions mark the ending of one cycle and an initiation to the next level; and squares signal important turning points. Yippee, we are turning the page and writing a new book!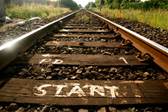 Jan 21 Mercury goes Retrograde in the sign of Aquarius….Because of the Rx motion, Mercury will be in the sign of Aquarius until March 4th , doubling the time  in this sign! Look at what needs to realign in our vision, our collaborations, our creative big ideas! This extra time in Aquarius will allow us to tap into our "inner genius" and see what blocks us or holds us back, release  those blocks, and move on to inventing our new world!
This week is about  stepping out and inventing new projects and at the same time… regrouping and making sure all the correct details are in place!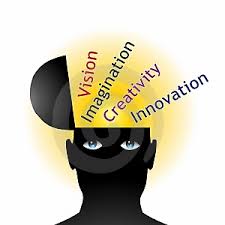 Here are some key elements and possible impacts of this Aquarius New Moon:
You feel a pull to try something new and different.
You may sense that you are being called to a higher path or purpose.
You could learn of a new community church or group that intrigues you. Pay attention as one that comes to you now could play an important role over time.
Innovative ideas and solutions appear out of almost thin air!
Here are some questions to ask  that will help you to tap into the energies streaming forth now in positive and constructive ways:
Am I conscious of the subtleties and nuances taking place in and around me?
Is there something trying to get through to me?
Is it time to take a totally new approach in some area of my life?
What is the higher vision for this time of my life?
Is there some area of my life that would benefit from a radically new perspective?
If so where might I find that?
This is a time to explore and consider any and all ideas and options that come your way!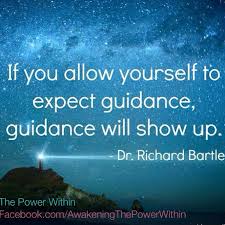 This new moon in Aquarius a illuminates the power of the Individual and the exponential potency of higher group consciousness. What IS occurring, in the invisible arena, and under the media radar, is a Spiritual Revolution. And this is exactly what is needed to create effective and lasting social, political, and financial reform.
HEART centered consciousness transforms ourselves, our lives, and our world.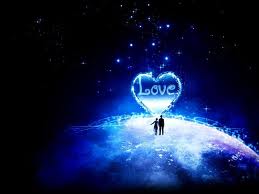 As you prepare for your sacred new moon ceremony, please consider your personal power to affect our planet in a most amazing way!
Here are the possible intentions to access your" inner genius", and align with the qualities of the Aquarian New Moon!
Aquarius Rules Inventions, Including: Innovative ideas, Brilliance, and Eccentricity.
Sample intentions to stimulate inventive energy:
I love to think outside the box and be inventive!
I allow my natural uniqueness to shine through in all I do.
I tap into my natural genius and invent my future now!
I intent to create a brilliant business this year!
Aquarius Rules the Future, Including:
New Trends and Unconventional Approaches, High Technology, Long Range Goals, and Following your Hearts Desire.
Sample Intentions to Successfully Navigate the Future:
I love seeing new trends and blend them easily into my work!
I intend to integrate new technology easily and gracefully!
I take the first step toward making my dream of
_come true!
I listen to and follow my heart's desire with joy and excitement!
Aquarius Rules Humanitarianism, Including:
Seeking outcomes that are good for everyone involved, Identification with humankind, Interest in others, operating from a larger worldview.
Sample intentions to Stimulate Humanitarianism:
I always support outcomes that are a win win for me and others.
I actively support a Cause that makes a difference in the world through
my personal donation of time and money!
I open to the big picture of my life in the area of
__.
I speak out and become actively involved in situations where there is injustice.
Aquarius Rules Revelations, Including:
Excitement, Unexpected Results, Surprises, and Freedom.
Sample intentions to Attract Exciting Experiences:
I greet unexpected events as positive opportunities for growth, knowing it is for my highest and greatest soul's evolution.
I am open to receiving new revelations to show me the right path in the matter of
.
I easily find myself making changes that create greater freedom in my relationship with
.
I find myself embracing the possibility of happy surprises in my daily life!
Aquarius Rules: The Big Picture, Including:
Seeking Knowledge, Tools of divination (Astrology, Numerology, Tarot etc.), Manifesting Dreams
Sample Intentions to Aid in Accessing "the Big Picture"
I easily gain the knowledge that will empower me to manifest my dream of
__.
I enroll in the perfect class (Astrology, Tarot, Spiritual studies ect.) that will open me up to divine understanding and my hearts desire.
I am awake and aware of insights that lead to my dream of ——-coming true!
Aquarius Rules Friendship, Including:
Friends,Groups,Networking.
I attract the perfect friends into my life that love and support my individuality and give me plenty of freedom to be!
I love networking and meeting powerful like-minded people that promote new paradigm shifts!
I circulate in groups that make a difference in the world.
As always, feel free to use these or make up your own!
Here is the 411 on the rules for your New Moon ceremony.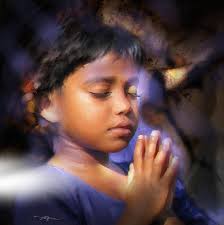 Start at the exact time 5:13 AM PST January 20thth or AFTER. You have up to 8 hours after the new moon to really capture the full intensity.
Get quiet, center, and make your ceremony sacred.
Write your 10 intentions, 10 only …by hand, not computer.
Your intentions this month are around the natural qualities of Aquarius.
After writing your intentions, take a moment to actually see and feel them accomplished. Really feel the emotion! Then read them out loud, announcing them to the universe and EXPECT and KNOW they will happen!
Most importantly…have fun, get creative, ignite your passion, and always follow your Heart's Desire….And, this Is the year to make a difference, the one that only you can bring…..So…..Bring it!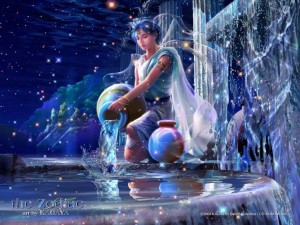 Until next New Moon, here is wishing you brilliant, inventive, trend setting solutions,
Plenty of personal freedom, love, kindness and caring for each other, and our planet.
 Stay
Inspired…….Connected…….Empowered!
Peace and Blessings
Shelley