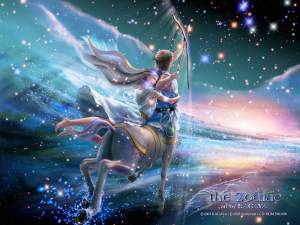 Happy Birthday   Sagittarius!
The next 30 days is all about YOU! Yippee! (I love this sign!)
Saturday morning early, 4:32 AM PST the energy shift begins! Away we go from the heavy, intense, trans formative waters of Scorpio, into the Fire, Passion, and Expansiveness of  Sagittarius! In Sag we see the Big Picture, and  now we have  the  extra Cosmic assistance to activate our Big New Visions! This New Moon occurs at 0 degrees Sag,  indicating the beginning of a new cycle. Now is the time to use  all the insights, changes, and challenges we have been thru, funneling them  into positive  new directions!   Many of us  have spent most of this year in transition…so now it is the time to  integrate those changes!
The 3 days prior to the new moon is known as the balsamic moon phase, and it is the most mystical, magical time of the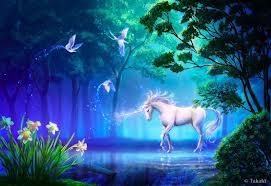 month. The veils between worlds are thin and it is the perfect time to receive special messages from the other side. Pay very close attention to any information or ideas that come your way. Ask questions before you go to  bed, and upon awakening, note what is on your mind! It could be the keys for 2015 and  your new expansive life path!
Spend this week tossing around new ideas with trusted mentors!

And, here is what you might  be noticing!
*New Understanding about WHY certain thing are the way they are.
*Pathways or directions once thought impossible may now present as possible!
*You are  more open and receptive to to counsel and guidance.
* You have the urge to travel someplace you have never been! Adventure is calling!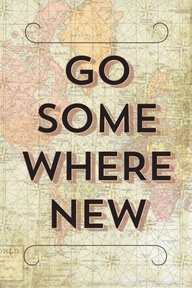 And a  few more Astrology details of this new moon….
Pluto and Uranus remain in close aspect reminding us that we are very much in a time of continued acceleration and change. This makes is super important to pay attention to what you see, hear, and read during this balsamic moon phase and the  New Moon, as  it will  be linked to a bigger pattern that is unfolding in your life.
Also, there is a Mercury Saturn conjunction in Scorpio. So, be mindful of what you commit to…you might over do it.  Keep and complete your obligations and  commitments before embarking on a new direction. Destiny is approaching!                    You want to be ready!
  Stay present,  keep open, alert, aware, and have FAITH all is unfolding in Divine perfect order!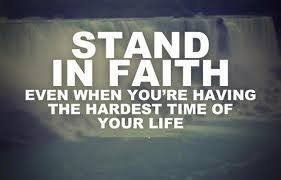 So, here we go into your  New Moon Ceremony!
Sagittarius rules the Quest for Truth, Including:
Religion, prayer and higher guidance.
Sample intentions to promote a personal connection:
I intend to enlist the help of my Higher Power daily.
I always have a totally clear connection and communication with Spirit.
Prayer, meditation, and worship practice is my most favorite part of each day.
 Sagittarius Rules the Natural World, Including:
Connections to Nature, Intuition, and Peace of mind.
Sample intentions to strengthen Connection :
I always listen with respect to my intuition, trusting the guidance I receive.
I always act from my intuition, completely trusting the guidance.
I intend peace of mind and daily connection , living completely " in the flow"!
Sagittarius Rules Freedom, Including
Spontaneity, Adventure, Positive expectation, Exploration, Foreign travel.
Sample intentions to Inspire Freedom:
I intend to travel to
, and   explore new horizons!
I intend to have wonderful spontaneous adventures!
I trust the Universe ALWAYS provides the perfect solution.
I have the ability to choose freedom in all circumstances.
Sagittarius Rules Optimism, Including;
Faith, Friendliness, Good Luck, Generous Spirit.
Sample intentions to Evoke Optimism:
I trust Good Luck appears in every aspect of my life.
My Faith is the source of my joy and positive outcome in life.
I release all blocks to experiencing the joy of generosity.
I am receptive to Goodness and Abundance in all areas of my life.
Sagittarius Rules Higher Education, Including: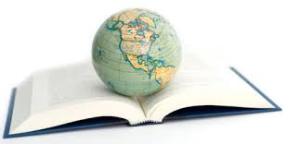 Mentors, Colleges and Universities, Philosophy, and Truth Seeking
Sample intentions to Enhance Higher Education:
I attract the perfect spiritual texts that advance my path, wisdom and knowledge.
I attract the perfect mentor/teacher to guide and help advance my understanding of life and purpose.
I enroll in the perfect school for continuing my education.
I find solutions to
in a clear and straightforward way.
 Sagittarius Rules Carelessness, Including:
Shortcuts, Self-Righteousness, Making assumptions, Excess, Extravagance, and Blunt communication.
Sample intentions to Eliminate Self-Defeating Carelessness:
I release all self- sabotaging carelessness in the area of
(money, relationships, ect).
I release the tendency to assume…with out checking the facts.
I release the tendency to overdo.
I release the habit of being blunt; instead I choose words to empower.
 As always, feel free to use these or make up your own!
Here is the 411 on the rules for your New Moon ceremony.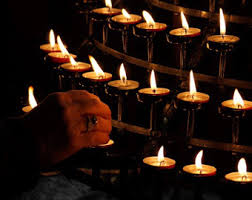 Start at the exact time 4:32 AM PST November 22 or AFTER. You have up to 8 hours after the new moon to really capture the full intensity.
Get quiet, center, and make your ceremony sacred.
Write up to 10 intentions by hand, not computer.
Your intentions this month are around the natural qualities of Sagittarius.
After writing, take a moment to see your intentions  actualized, feel the feelings and  get excited! Trust  the universe is already working  magic for you! Be expectant! Give thanks and feel gratitude for all you have and for what you will receive.
Most importantly….Have fun, get creative, ignite  your passion and Think Big!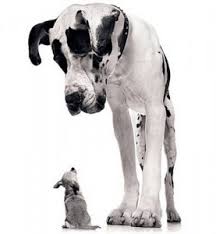 Until next New Moon, here is wishing you Freedom, Adventure, Faith, Possibility,
and a world that embraces all religions, people and cultures!
 Stay
Inspired…..Connected….Empowered
PS… With the Holidays just  around the corner Give the Gift that lasts a life time…..
an  Astrology Consultation!
With the tremendous changes this year, many of your friends and family members will appreciate your thoughtfulness and truly  benefit from the clarity and insight Astrology provides.
Please contact me directly for a Special Gift Certificate for your loved ones!