Greetings Cosmic Artist,
Each month, we are blessed to have new, powerful Cosmic energy lining up to assist us in our evolutionary process. Wednesday, May 28 @ 11:40 AM PDT, is the New Moon in Gemini…. ruler of our mind and thoughts. This, of course, is perfect Divine right timing! We can really anchor and implement all the new inspired ideas highlighted during the Grand Cross! Yippee!
We are creatures of habit. Actually, we think about 40,000 thoughts per day!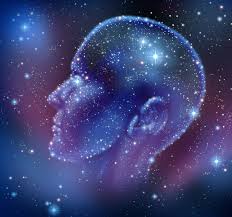 Wow…our brains are busy! And, as we think and rethink these same thoughts over and over…you know the ones that limit us and hold us hostage…. a deep groove is created. This is why it is so difficult to break up these patterns. They are super ingrained in our brains, operating at subconscious levels.
Wednesday is an opportunity to begin anew….and do a bit of re-programing!
Call it a new update and download into your real personal computer…your brain!
With so much NEW information that is now available to us…. It's time to upgrade! Let the fear and self-defeating beliefs go! We KNOW they are NOT true…so don't let them run your life. Delete them. Period.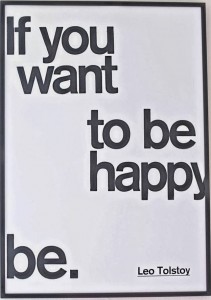 And, what is so exciting is that we can really make progress at this time. There are several additional astrological aspects on this day that will ASSIST us if we do the work on our side.
So…before you begin your ceremony…lets shake it up…change the energy.
I love the revolution created with the Happy Song by Pharrel Williams.
Around the world people are smiling and dancing and having fun!
Imagine….If we were all Happy every day! Creating happy brain waves! Radical…yes?
Let's do it this month…create a new habit and a new brain groove… listen to Happy for 30 days….Let's re-create our thoughts!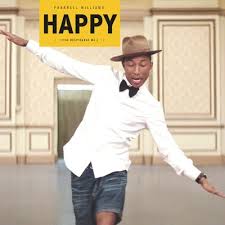 Here's the link….listen and get inspired! Please do this before you begin your ceremony!
Enjoy!
Now, on to the New Moon Happy Ceremony! Gemini rules our thought process, including writing, speaking, effective listening, and teaching. The best way to use the power of this New Moon is to anchor in NEW THOUGHTS and intentions! Let's release some of those 40,000 old warn out thoughts that keep us in despair and struggle, and open up  and reinvent new Happy grooves that lead to creativity, joy and adventure!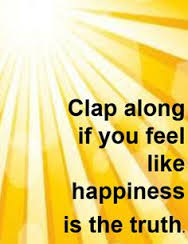 Sample Happy intentions to promote effective communication are:
I am HAPPY to clearly communicate my opinions with my coworkers in an effective manner that allows for us all to be Happy!
I am Happy to LISTEN to and pause before I respond to my family or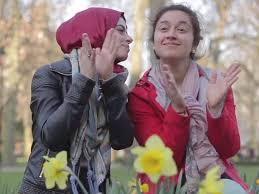 co-workers.
I am happy to ASK the right questions, leading me to a clear understanding in ALL conversations.
Gemini rules learning, including: factual information, print media, the internet, and formal education.
Sample intentions to enhance learning and more Happiness!
I am so happy to navigate the internet with ease!
I am Happy to find the perfect classes to further my education in the field of
_!
I am Happy to find the perfect books that empower me to further my goals.
Gemini Rules Motion, including: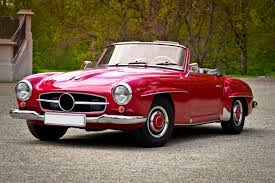 Automobiles (and mechanics), and all transportation.
Sample intentions to facility Happy movement:
I am so Happy to find the perfect car at the perfect price.
I am so happy to have the perfect mechanic who makes my car Happy!
I am Happy to fly and travel!
Gemini rules Brothers, sisters, neighbors, schoolmates, and roommates.
Sample intentions to encourage positive Happy communication: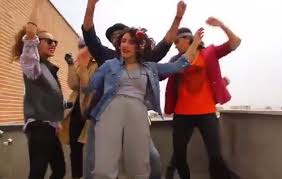 I am Happy to effectively communicate with my (sister, brother, roommate)
I am so Happy to have harmonious relationships with all my neighbors.
I am Happy to have a Happy Roomie!
Gemini rules Logic, including:
Awareness of options, cleverness, short-term results, variety, and ingenuity.
Sample intentions to enhance Happy Logic:
I am Happy to choose Variety as the spice of life!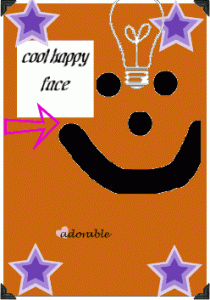 I am so happy to come up with new Happy options!
I am Happy to choose to do things differently!
I am so Happy to have a clever brain!
As always, feel free to use these or make up your own Happy Thoughts!
This is about creating new Thought and feeling grooves in your brain, So get creative, use your ingenuity and, and BE HAPPY!
Here is the 411 for your Happy New Moon ceremony.
Start at the exact time 11:40 AM PST May 28th or AFTER. You have up to 8 hours after to really capture the full intensity, and the closer to the exact time is always better!
Get HAPPY and make your ceremony special and FUN. Listen to the Happy Song.
Write your 10 Happy Intentions, by hand, not computer.
Take a few moments to actually FEEL it, see it, and trust that it is accomplished!
Last but not least….STAY HAPPY this month. Dance, sing, and practice random acts of happiness!
Stay Inspired…Connected….Empowered!
And Happy!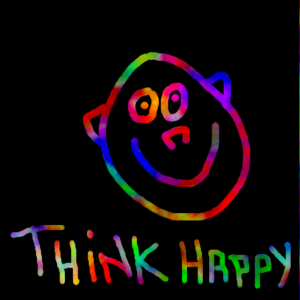 Peace and Blessings,
Shelley