Greetings Cosmic Artist!
Wow….What an amazing power packed few weeks it has been. That revolving door under the Grand Cross has blown open in new and dynamic ways! It is  exciting, exhilarating, and a twinge scary for sure! And now, with the Grace of Cosmic Energy,  we have the wonderful opportunity to anchor  all that has occurred into a super powerful, grounding, and abundant New Moon  Solar Eclipse in Taurus Monday evening at 11:14 PM PDT!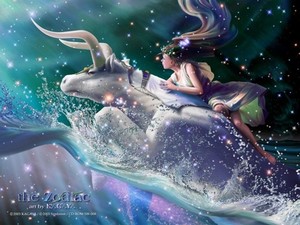 FYI…… a Solar Eclipse occurs  twice a year when the Sun, Moon, and Earth align precisely enough to block the constant stream of solar radiation. In this  brief moment, the energetic grids  supporting our planet get taken off line and are re-coded and re-booted. Old programs are erased, and new possibilities become available. This is why a Solar eclipse is such a  powerful New Moon……… it is  signaling major endings and beginnings, completions and initiations. And, in the wake of this dynamic  Grand Cross energy, it is a gift to begin anew with our intentions, dreams, and  infinite possibilities using Taurus energy.  Be sure to spend time this Sunday and Monday during the Balsamic phase of the moon ( the most mystical time of the month) contemplating all that has transpired and culminated  in the last few weeks . Choose to let go of what has ended. It is NOW OVER.  Vision, embrace, and activate all your  new possibilities  presented  this month in  a powerful New Moon  ceremony on Monday night!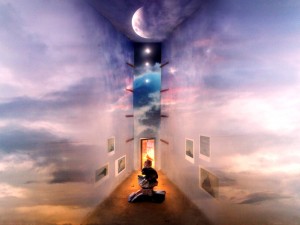 Now on to the details of  our very important New Moon ceremony  in Taurus. Taurus is ruled by the planet Venus.Think for a moment about the Goddess Venus and you will start to get the flavor of this New Moon Energy.   Love, Beauty, Money, Sensual Pleasure, Contentment, Perseverance, Patience, Relationships, And Self-worth….all grounding qualities  into your  NEW PATH! Don't hold back in this ceremony….Create and Vision a BEAUTIFUL VENUS directed life!
Use any  of the following  intentions that most resonate with your heart, or make up your own!
New Moon Solar Eclipse 11:14 PM PDT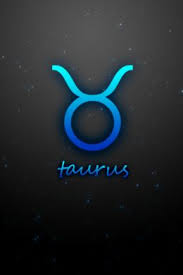 Taurus Rules Building, Including:
Solid Foundations, Persistence, Progressing Step by Step, Thoroughness, Perseverance.
Sample Intentions to Aid in Building Successful Results:
I am filled with persistence, and will take daily steps to make my new dream a reality.
Today I build new solid foundations that I can depend on in every area of my life.
I release the habit of trying to rush and push results in areas that are not working.
I consistently progress, step by step, to accomplish my goal of
_.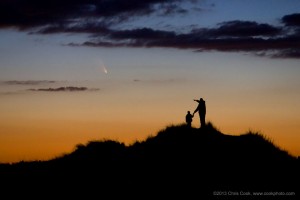 Taurus Rules Accumulation, Including: Money, Material Comforts, Ownership, and Possessions.
Sample Intentions to Appropriately Increase Money and Possessions:
I absolutely create financial independence daily, in new innovative ways!
I am a money magnet, $ flows to me easily and effortlessly from many sources!
I live in a beautiful, comfortable, sumptuous home environment!

All my needs are met with ease and grace!
Taurus Rules the Physical Senses, Including:
Sensuality, Massage, Physical Comfort, Aromas, and Tastes.
Samples Intentions to Increase Sensual Experience and Pleasure:
I always enjoy the sensual side of life in a happy, healthy way.
I enjoy a beautiful massage with my mate on a weekly basis!
I love the taste, texture and smell of the healthy wholesome organic food I consume!
In my sexual relationship with
I fully experience joyous sensual pleasure!
Taurus Rules Enjoyment of Life on Earth, Including:
Appreciation, Gratitude, Simple Physical Pleasures, Rapport with Nature, Satisfaction,
And Contentment.
Sample Intentions to Enhance Enjoyment of Life: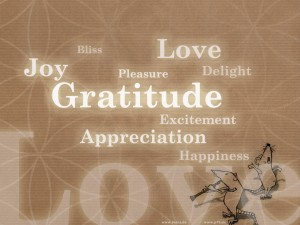 I love, enjoy and appreciate my life!
I am so grateful for all the beauty in my life.
I consciously appreciate the abundance of Mother Nature and life itself!
I am content and happy with my life!
I am so grateful for the simple pleasures of life!
Taurus Rules Reliability, Including:
Patience, Dependability, Trustworthiness, and Steadfastness.
Sample Intentions to Encourage Reliability.
I easily find myself KEEPING MY WORD, and being a person that others can rely on.
I have loving patience in every area of my life.
I am trustworthy in all I do, and say!
I always say what I do, and I do what I say!
Taurus Rules Self Worth, Including:
Awareness of Personal Needs, Setting Appropriate Boundaries, Strong Values, Determination, and Self-acceptance.
Sample Intentions to Increase Self-Worth.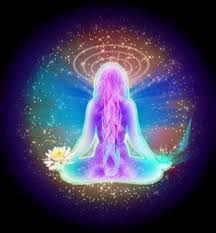 I define what is important to me, and live my life according to my values!
I always state my needs without any attachment to results.
I establish boundaries that empower my life.
I consciously and consistently experience feelings of self worth in every area of my life!
I release the tendency to undervalue myself and my work, now!
Taurus Also Rules Inflexibility, Including:
Stubbornness, Attachment, Resistance to Change, Possessiveness, and Stagnation.
Sample Intentions to Aid in Releasing Inflexibility:
I release all self-defeating stubbornness.
I intend to express my views in ways that do not shut others out of the conversation.
I release all attachment to excessive accumulation.
I easily let go of resistance to change.
I love and embrace change!
As always, feel free to use these intentions or make up your own!
Here is the 411 for your New Moon ceremony.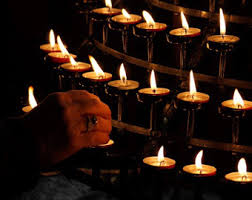 Start at the exact time 11:14 PM PM PDT  Monday April 29th or  AFTER. You have up to 8 hours after to really capture the full intensity, and the closer to the exact time is always more potent!
 Get quiet, center, and make your ceremony sacred.
Write 10 Intentions  by hand not computer.
Take a few moments to visualize each intention, actually SEEING  and FEELING the desired result.
 After writing, visualizing, and FEELING your Taurus Intentions, read them out loud, declaring them to the Universe,  EXPECT and KNOW that is its done!
Last but not least… Get Excited….we've entered   a new era and dimension on our planet! Embrace the changes, ignite your passion, and always, always, follow your Heart's Desire!
We have now move thru the Grand Cross and are on our new Path!  
Yippee!
Gratitude, Grace and Thanksgiving to all!
Peace and Blessings
Shelley
Stay Inspired….Connected….Empowered!