This is a super powerful, highly emotional Full Moon!

The Moon is conjunct Pluto…..illuminating what is buried  to be released! Deep, dark feelings we have  hidden and not wanted to deal with will probably come to the surface. We are in the middle of a revolution/evolution, and Pluto in Capricorn IS, HAS,and WILL continue to breakdown our social structures and systems, both on the national scene, and in our personal life! The old order is dying, and the new paradigm  is trying to emerge…. all we need to do is to look at the political world scene and our feelings of safety, security, power, lack of it are felt personally!This can be a scary time, so facing our fears, releasing them and having love and compassion for ourselves and others is the Best Practice!
Opposite this Moon/ Pluto aspect  is the Sun conjunct Mars, both in Cancer. Our emotional fears, anger, family  issues ,control and power struggles, are highlighted!
This opposition is forming  squares to both Jupiter in Libra, and Uranus in Aries…. making everything seam bigger than life, and feeling like we just want to break free!!! This  loose grand cross  in Cardinal signs is asking us to make decisions. This is a crossroads moment in time.  We are face to face with what needs to be changed and released! Time to let go of what is old stagnant, corrupt, and diseased, so that new life and directions can be born!!!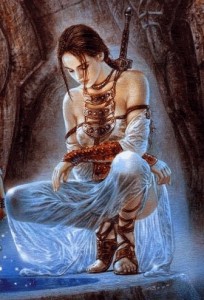 Here is a great quote ….particularity for this weekend…."Everyone and everything around you is your teacher" So as weekend unfolds with highly charged feelings, what can you learn? How can you act with love and compassion in the midst of chaos? Taking responsibility for our feelings is the key to navigating this energy. Ground yourself in your Truth, allow others to have their opinions, look for a mature and open hearted resolution. Be a Spiritual warrior for truth and justice for you, your family, and for the world stage! We need YOUR LIGHT!
Take time to go out under the power of this Moonlight, and let all your frustrations go! Write them down,release them to the moon, howl it out, and bless all those challenges for  the many lessons learned,and just surrender to change!! Crystals to use tonight….Moonstone, black onyx or obsidian, rose quartz, and carnelian!
 Stay
Inspired….Connected…..Empowered
Peace and Blessings
                                                                                       Shelley