As we begin this month, we are still under the influence of Jupiter square Pluto! As discussed last month, this energy will be holding in the back ground thru August, when we have a third and final exact aspect. The task at hand in the weeks ahead is to sort through,(mentally and emotionally), the pile of of material, data, information, etc to determine what needs further examination, investigation and consideration going forward. This applies to us personally as well as politically and globally!
Jupiter, the biggest planet in the solar system, whose cosmic job is to know, expand and gain knowledge ….squaring Pluto, the smallest, yet powerful transformative energy, is most associated with secrets and hidden agendas……. the conversation is….what are you hiding…expose yourself!!!
Both of these planets have a way of doing things in their own grandiose fashion, so the result is lots of fireworks and energy being released into the Cosmos!  After this 3rd hit in early August, they won't meet up again until May of 2023!
The takeaway here is this…..it's about going beyond where you are, taking risks and moving away from your comfort zone, and living your life, thriving, expressing your true gifts and talents! Now is the time. Our planet needs us all to have the courage to change our personal agenda, and that of our country!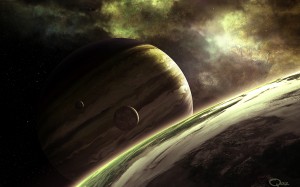 Key Dates and Events for April…
April 5th….Saturn stations retrograde at 28* Sagittarius until 8/25
While Saturn is retrograde is brings opportunities to revisit and rethink some very fundamental aspects of where you are in your life. This is the perfect time to take a look at where you have been, where you are today, and where you want to go! Best practice, look within as well as where you are today with realistic eyes! Saturn is the Great Teacher and has been in Sagittarius since late 2014. He will be leaving this sign at the end of the year….so, the opportunity is to take a good look at the last 2 years…..what you've tried, what is working, what needs to go, and what direction you are ready to embark!!
What does my Soul want for me at this time?
What is my purpose….direction….focus for the next phase of my life? ( Saturn rules our purpose!)
Look at the Long Range implications and impacts of the decisions you are now considering……..
(You have time….by August 25 plans and ideas will gel together)
April 9th…..Mercury stations RX at 5 * Taurus until 5/3
This is the second planet to retrograde this month ( the 3rd one being Pluto on the 20th) so we are being asked to slow down the pace!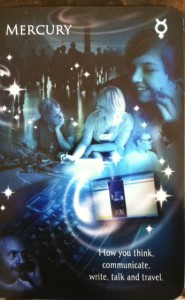 Avoid jumping into things too quickly! Conversations and interactions need to be thought out carefully before engaging. Thinking thru before hand what you want/need is the Best Practice! This applies to any decisive or important actions you must take during these 3 weeks!
Pointers for the RX period….
*Double check and follow up on all your communications….texts, emails, phone calls, meetings, travel….best to be overly thorough!
*  Misunderstandings can occur….be patient….don't play the blame game!
*  Write appointments and list of To Dos DOWN…..you are apt to forget during this Merc RX
*  Back up all electronic devises….and Please….don't purchase  any of these  at this time!
Best Practice during  a Mercury RX
* Good to reconnect with old friends and clients!
*You may discover new more realistic approaches to old problems.
*Solutions to problems could now work that once were not appropriate or ready to execute!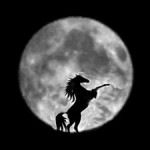 April 10th…..Full Moon in Libra-Aries @ 11:08 PM
This is quite an energetic  and potent Full Moon! It involves a T-square with Sun and Uranus in Aries, opposing the Moon and Jupiter in Libra,  all squaring Pluto in Capricorn! Yicks……tensions and energy will be high!
These are all dynamic power planets, each vying to win!
So….here's what might come up…..
*Being stubborn or resistance to change or opposing views!
*Not listening to your inner voice/intuition and acting impulsively or carelessly!
*You may think you know what is best for you or another at this time, when , in fact, new information is trying to come through to you. Listen carefully before responding or making important decisions or taking non-revocable actions!!
*Trying to do to much….or pushing others to hard!
BEST PRACTICE for this Full Moon Energy….
*Be open in your stance and approach
*Try to find common ground on a topics. If you can't, don't give up…let it rest, and approach at a later date!
*Use mindfulness in your conversations….take the High Road! Try to mend bridges rather than tear them down!
*Be diplomatic and a mediator…..look for win win solutions!
*Practice RADICAL self care! Energy and conflicts will abound….work to stay centered!
And…a few questions to ask….
*Are my relationships and partnerships equally empowering and supportive?
*If not, what could be done to make them more so?
*Am I taking the extra step to build a bridge if the opening presents itself?
It will be an  intense few days….particularly since Mercury is adding to some of the confusion….
Pause…..Breathe ……..Pause……Breathe……
And….. know the more you strive for  all parties to win…..you win!!!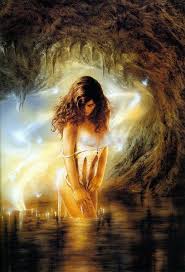 April 15th…..Venus goes direct!
Venus stationing now will add a positive vibe as it opens the way for more benevolent and compassionate feelings to permeate whatever else you're involved in.
It becomes easier to combine your personal heart with the cosmic heart generating more tolerance and unconditional love!
 You may notice that others are feeling good too which makes this a great time for bridging differences and mending fences!
It would be good to set aside some time over the weekend to reflect upon what you have discovered the last 6 weeks during the Venus Rx phase.  YOU may find that your priorities have shifted as they relate to your personal Values, your relationships, what you love and where you would like to see improvement!
April 20….Pluto Stations Retrograde at 19 Capricorn until 9/8
Pluto is the planet that has the power to reveal your deepest fears, but also your precious buried and hidden treasures! And, when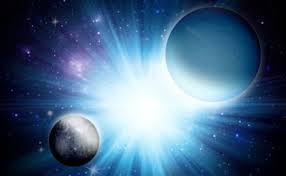 Retrograde, it reveals where these lie in your psyche while also providing the pathways, tools and courage to explore those very places. As you do , you will discover your untapped power and resources that can and will accelerate your growth and evolution!
During this time period, you may be sensing that something is wanting to emerge that is now ready to become known!Pay attention to anything that keeps presenting in some way!
Questions to ponder….
*Are there resources I"m not using?
*Am I holding back moving forward on a venture that might bring me greater abundance?
At the end of this Retro period, you will feel more empowered and renewed! The key is to follow the cosmic bread crumbs as well as your instincts and intuition, and trust the path, even if it is winding and difficult at times to see!
It will be revealed to you!
April 26th….New Moon in Taurus @ 6* at 5:17 AM
A New Moon, or New Beginning in the sign of Taurus of one of my favorites and is perfect time to plant seeds for abundance, beauty, self worth, your inner gifts and  and talents, and your ability to give and receive love! This is a beautifully aspected alignment, so Venus traits  are the themes that will be activated!
We are holding a beautiful New Moon Ceremony, crystal sound bath, and meditation on the 26th  at the AURA SHOP from 7 to 9 PM! Please come join us! If you can't, be sure to follow the ceremony posted on the New Moon page….(which will be posted shortly!)
This month holds lots of energy, activity and changes……Slow down…..Stay Present….and follow the Cosmic Breadcrumbs!
          Stay Inspired……Connected…..Empowered!
                                                                                              Peace and Blessings