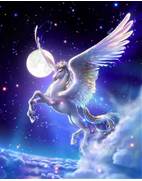 Every month Full Moons occur when the Sun and Moon are in opposite signs. A Full Moon signals a time when you are able to see more clearly how certain dualities create tensions, but, can bring opportunities for growth and greater awareness! When you become aware of and merge the opposing energies you will feel more empowered and in control of your own life! Intuitively, you are seeking balance…whether you are conscience or unconscious, so, really pay attention to the messages and synchronicity! The energy at full moons are more intense…..feelings run high…..for all of us! Acting with Compassion as opposed to Anger and impatience is the better choice!
This  First Full Moon of 2017 is powerful and potent for sure! This is because  5 planets are involved forming a Cardinal Grand Cross! After the end of the long and challenging 2016….this energy will help us complete and usher in New Directions! Jupiter, (expansion) is involved and will magnify whatever is going on, so events may blow up disproportionately! We want to tap into the higher frequencies of this energy, so Best Practice, stay mindful….look at what IS possible! Be courageous and  choose a different way, the way of a happy heart!
Follow those feelings, ideas and insights that spark excitement and enthusiasm!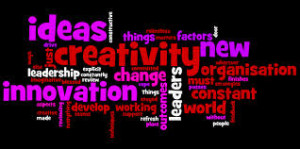 And….being impatient or impulsive, taking rash actions in not advised! Breathe and pause before you respond!
This Grand Cross is occurring in the signs that will effect  family vs work, relationships vs individual freedom! We are seeking to gain BALANCE and HARMONY in these 4 areas of life! There is also a very strong Pisces energy, (Spiritual) encouraging us to recommit to our Spiritual Path in 2017. Actually…..if we just remember…..this is a New Beginning ,a 1 year, the Year of Magic!                                                                                                                                                           Our INNER guidance system the the very best GPS for our own personal Magic! (The Way IN is the MAP for the Way OUT! )
Below is the Astro chart so you can visualize the Grand Cross and a Crystal  Grid to use in your FM ceremony!
Planets involved….Moon in Cancer, family (moonstone), Sun conjunct  Pluto in Capricorn, work, career (Garnet) Jupiter in Libra, relationships (rose quartz) and Uranus in Aries, individual freedom and creativity, (Carnelian). All anchored by Venus, Neptune, and Mars in Pisces, amethyst (Spirit!)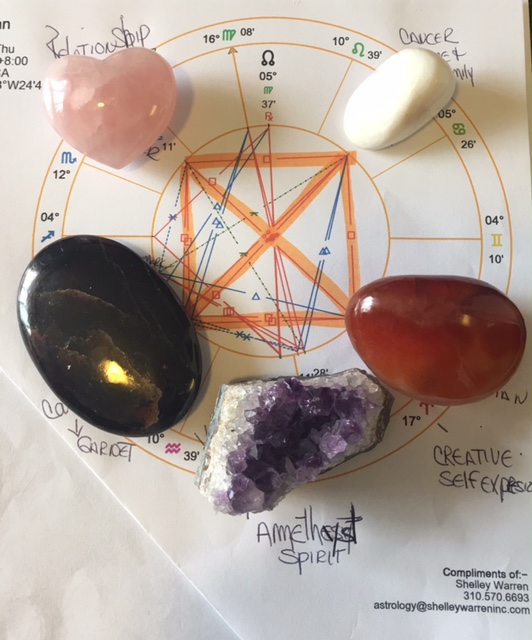 Details for your Full Moon Meditation Ceremony and Release….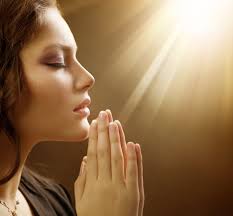 Full Moons are not  time sensitive as New Moons,so no worry to be out at the exact time, But…fyi, the time is 4:08 PM Jan 12 PST. The activity or degree  is occurring at 22 *  of all 4 signs.
Plan to go out under the moonlight if you can so you can soak in her amazing rays and stand in the center of this Grand Cross!  (Between the Setting Sun and the Rising Moon!)
Find your spot, have a journal!
Take in a few deep breaths, become fully present, connecting to your Higher self,and say a prayer that includes both asking for guidance and gratitude!
If you need to release….write it down, what ever it is…… and give it over to the Moon! Once that is done…..ask these questions… and wait for the messages.
*What changes need to take place in my home this year?
*What is the single most important thing  needed in my career that will create a greater sense of purpose,
well being, and security in my life?
*What is the best way to create Balance and Harmony in all areas of my life?
*How can I grow my Spiritual practice?
                               When your time is complete…again give thanks for all you have and for the messages received,                            ALLOW the Magic in the Moonlight to  to Begin!!!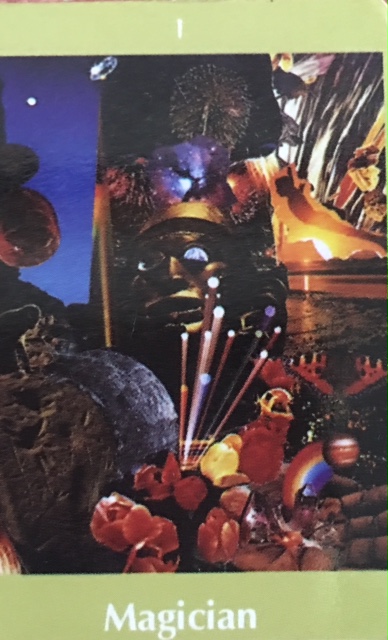 Stay Inspired…..Connected….Empowered
Peace and Blessings
Shelley